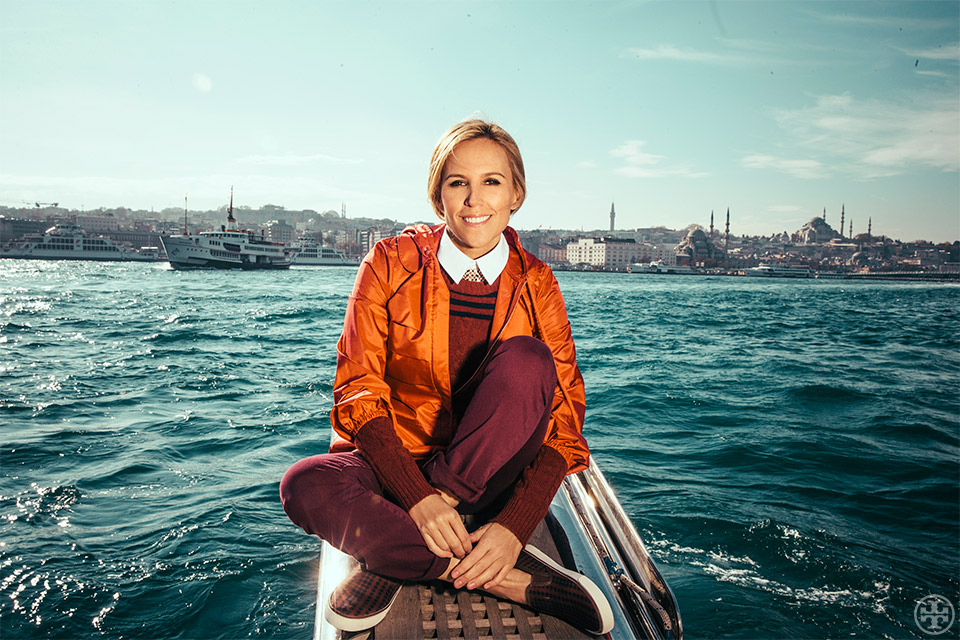 What drew you to Turkey and to Istanbul in particular?
It's magical. It has such an incredible history and culture, from the sultans and pashas to the mix of old and modern architecture — it's hard not to fall in love right away. I had visited Turkey a few years ago, and have wanted to go back since. We opened our first boutique in Istanbul so it was perfect timing.
What's your advice for first-time visitors?
Every place you go, give yourself a few minutes to stand in one place and take in a 360-degree view. Turn around, look up and down. There is something new and exciting in the architecture whether you are seeing it for the first time or the 10th. The Byzantine and Ottoman artistry is mind-boggling. There is so much rich detail… and it was all done by hand 500 years ago. And the horizon of the city itself is breathtaking, starting with Suleymaniye Mosque, which looks like it's floating because its minarets tower above all the other mosques, domes and minarets.
Did you find inspiration for the collection?
Definitely — the colors and graphics in their tile work, textiles and architecture have all found their way into our collection through the years. My design team and I have spent hours in the Grand Bazaar, Hagia Sophia and Blue Mosque, studying the patterns and color combinations. In between bazaars, we'd stop for fresh pomegranate juice and simit bread from the street vendors.
And what about for home or entertaining?
I love collecting china and porcelain, and Iznik and Seljuk pottery is some of the most beautiful. I use it all the time when I'm entertaining, from small family brunches during the summer to bigger dinners. And my dining room walls actually have paper wall panels with hand-painted tiles inspired by Byzantine and Ottoman tile-work.
What did you pack and wear?
Since the breezes off the Bosphorus Strait can be crisp, and the city never gets too hot, I brought a lot of layers. If you're going to do a boat ride (highly recommend) along the Bosphorus or around the Golden Horn harbor, definitely take a windbreaker, like the Vivienne jacket I'm wearing here. And if you're going to do a lot of walking through the bazaars, definitely pack sneakers, like our Jesses.