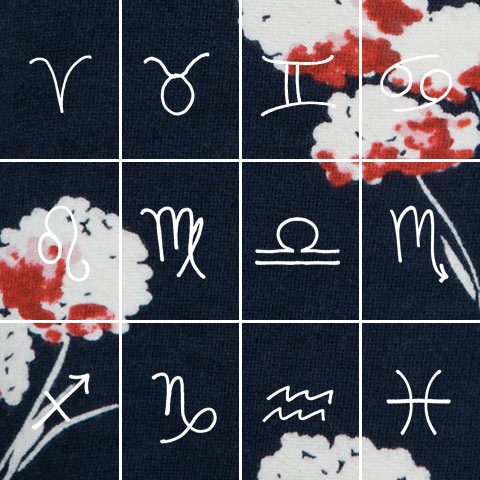 As we near the water sign of Cancer (June 21st – July 22nd), astrology expert Susie Cox tells us what we can expect.
Cancer
Happy Birthday, sweet sign of Cancer! The new moon is your sign and also joins Jupiter on June 26th and 27th. Those days will be perfect for being with friends and family. Hey, have a party!
Leo
Jupiter enters Leo on July 16th and won't leave until August of next year. You have over one year to live life bigger than usual. Jupiter brings success, abundance and exaggeration, so be prepared because this is your year, dear Leo!
Virgo
The moon is going to be in Virgo on July 2nd and 3rd. Use those days to prepare for the holiday weekend. You will be glad you did when you feel relaxed and others are running around like crazy.
Libra
You will likely bump into an old flame on July 15th and 16th. Mars is still in your romantic sign of Libra and is doing its last nudge at you before it enters Scorpio on July 27th.
Scorpio
Your Scorpio power date is July 20th, when you will be so insightful that you feel invincible. You will be able to see right through people and immediately know their motives.
Sagittarius
You will be in a slight fog on July 20th, but never fear, because on July 21st it will all become crystal clear. In fact, it could be a time to make a quick decision for the better.
Capricorn
The full moon is in Capricorn on July 12th and joins the planet Pluto at the same time. You will have deep insights, but might not be in the mood to be social and will likely opt for a quiet night at home by yourself.
Aquarius
Your power dates this month are July 13th and 14th. You will be a magnet for unusual friends and exciting situations. Sunday, July 13th could go down as one of your wildest days for a while.
Pisces
Pisces live in their own little bubble most of the time. On July 15th and 16th, you won't want to come down to earth, not even for a minute. Plan to do something restful or creative on those days. Active productivity will be impossible, so don't even try.
Aries
You will likely have a run in with a family member with a sticky situation on July 18th. It's not natural for you, but if you try to be diplomatic, you can resolve a long-standing feud.
Taurus
Both the moon and Venus are together in Taurus on June 23rd, before they enter Gemini the next day. That is the perfect time for intense pampering before Venus leaves your luxurious sign of Taurus.
Gemini
Mercury is retrograding in Gemini now, which means that it will affect you more than the other signs. It turns direct on July 2nd, so get all your organizing done before then. Focus on your office, correspondence and paperwork.