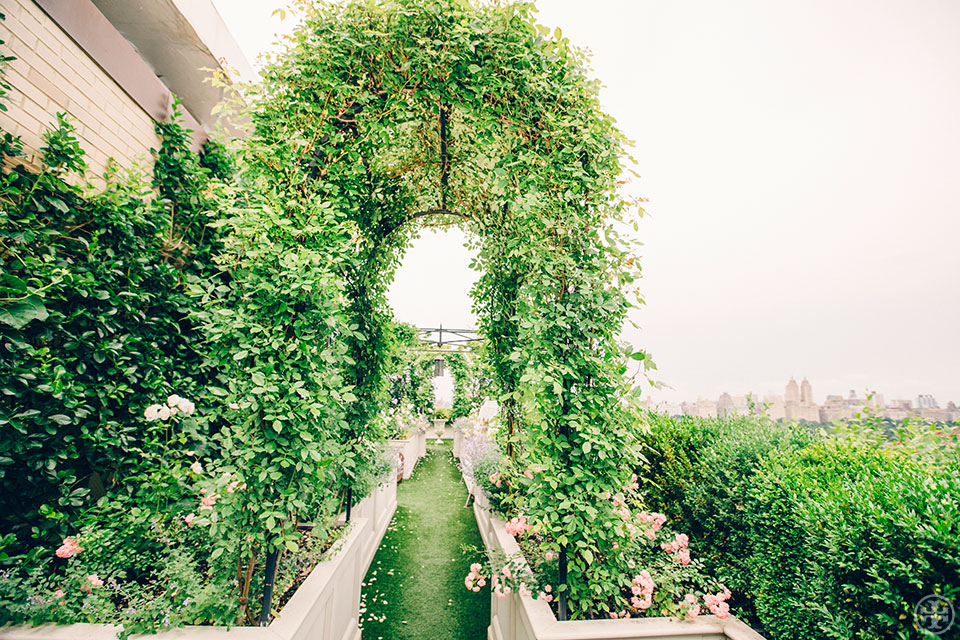 From Central Park to the High Line, every New Yorker has a green spot they retreat to in search of a little zen. Claude Wasserstein's slice of verdant paradise is on her building's roof — where she's created a Manhattan version of The Secret Garden. Here, Wasserstein gives us a glimpse behind her privet and shares some wisdom about planting in the city.
I planted a garden at home because…
I like the juxtaposition of city and nature.
I was inspired by…
I loved the book The Secret Garden growing up and told Madison Cox and Samantha Boughton, who designed the terrace, to use it as inspiration.
City vs. country gardens….
Expectations in the city are lower, so it's just nice when anything grows and flowers.
Tips for creating a garden in a contained space…
Soften the eyes — we have privet in a cloud formation.
To get your children excited about gardening…
I am not sure that they are really excited about gardening, but they love to see the seasons change and notice all the flowerings.
My summer blooms…
I have some lavender, wild strawberries and foxglove and lilac.
Favorite gardening book to gift…
I love the Beverley Nichols' books on gardening; they are lively and funny and I love the tone of them. And Louis Benech's book, Twelve French Gardens, is fabulous.
Best blooms for a city garden…
Ivy and clematis are great. They hide all the ugly building walls.
Tools every city gardener should have…
A camera — take lots of pictures.
 
My favorite garden in the world…
I love Majorelle — it's happy and playful and fresh.