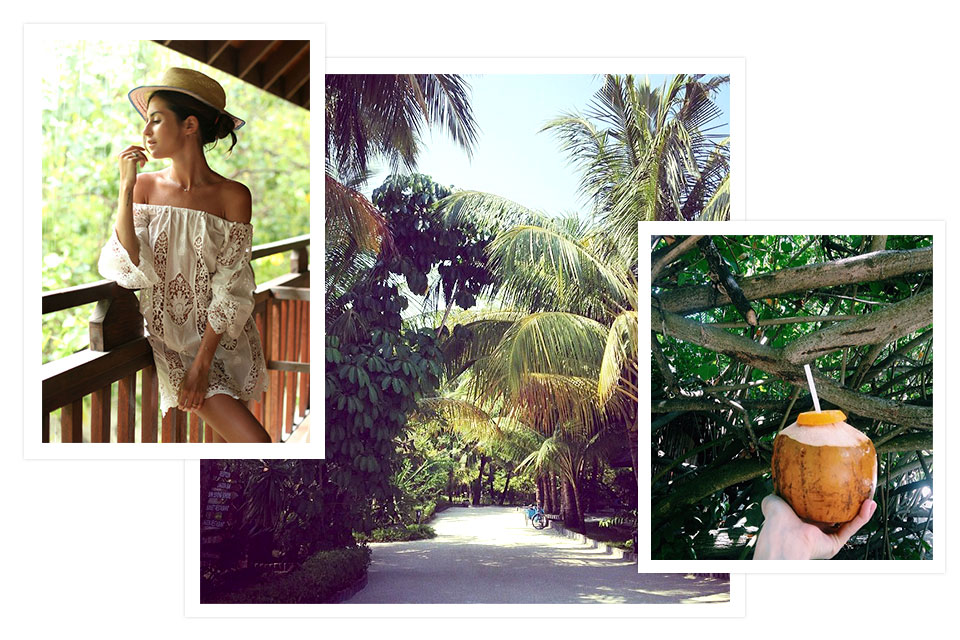 The birthday getaway has become an annual tradition for Amlul blogger and DJ Gala Gonzalez. In past years, she's left her London home behind for warm destinations like Brazil and Thailand. This year, she took us along for the celebratory ride — to the island nation of the Maldives.

The Maldives is…
A real paradise, with never-ending reefs, blue water and endless sunshine all day long.
Packing essentials…
Great bikinis, hats, multiple sunglass options, kaftans and sandals!
First-time visitors must…
Be aware of the intensity of the sun! Bring SPF 50 or over if possible — you'll need it!
The best beach…
Anywhere you can snorkel and admire the sea life.
The must-visit spot for lunch…
Try ordering food in an infinity pool… it's a real dream!
And for dinner…
Choose a restaurant by the water — you can still see all the sea life during the nighttime. It's amazing — especially the crabs!
Favorite place to find local treasures…
Try exploring around the islands. The best thing to do is book a diving day out and try to swim with giant turtles by the coral reefs.
During the day…
I love to just lay down by the water and drink watermelon juice.
And at night…
I like to indulge in ice cream and seafood while looking at the stars.
One secret only a local would know…
There are plenty of short trips to nearby islands where you can buy souvenirs from the locals.