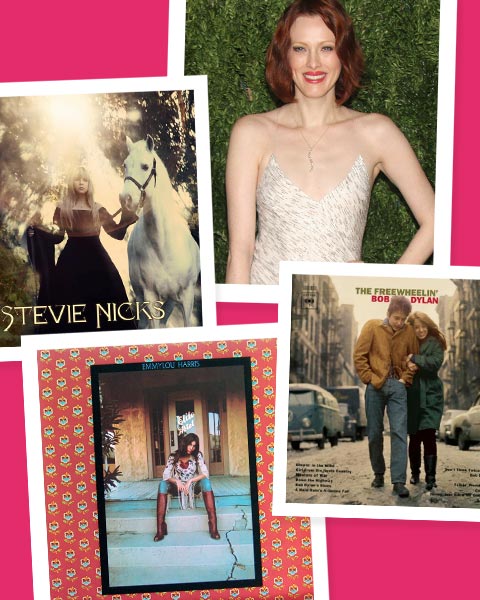 Kylie Minogue, Stevie Nicks, Neil Young and Mazzy Star… Brit model and singer/songwriter Karen Elson talks about her music loves — and shares her ultimate beauty secret while she's at it, too.
First concert…
Oh God, must you ask? Actually, no, it was Kylie Minogue, when I was five years old. I was a huge Kylie fan, I was in her fan club.
My onstage vs. offstage style…
It's just a bit more theatrical. Ideally I'm in a Stevie Nicks fantasy onstage. That's the dream, ultimately. I mean, how many women singers, how many of us just totally blatantly rip Stevie off, but it's an homage.
My beauty secret…
I take care of my skin, obviously, but it's equal amounts taking care and being happy. I think if you're happy, your skin is radiant, you know? I mean I know that sounds really lame, but the truth is if you've got a youthful spirit, you shall stay young.
Song I could listen to on repeat forever…
There are too many to choose from. I've got, like, 500 songs I'd listen to on repeat. It's an impossible feat. I mean, my head's already going from Neil Young to Dylan to Mazzy Star to Emmylou Harris. So anything from those guys and I'm happy.