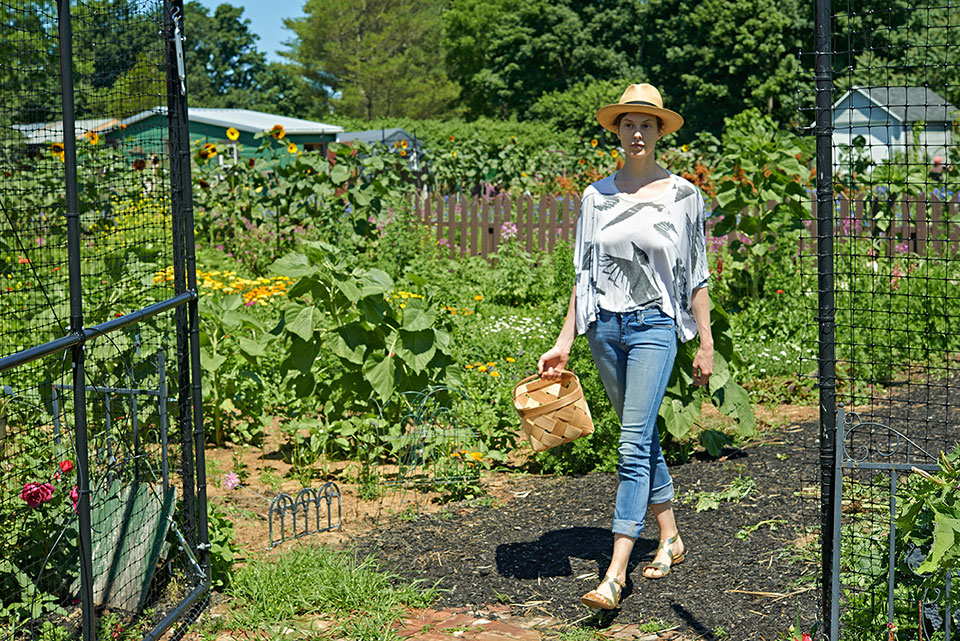 Bet you didn't know that model Elettra Wiedemann wrote her dissertation, at the London School of Economics, on vertical farming and post-climate-change agriculture. She's serious about healthy eating — so much so that, this summer, she launched her own food blog Impatient Foodie, where she talks about local and seasonal foods as well as indulgences like kale coconut white chip ice cream (recipe included). Here, she takes us out to a farmers' market in New York, Early Girl Farm.

My farmers' market shopping strategy…
I schedule and block out time to go to the farmers market (usually early Monday morning) and bring an empty luggage that has wheels. It definitely looks nerdy, but that way I can buy a lot of food at once and get home easily!
Favorite source for seasonal recipes…
Impatient Foodie, of course! I also love looking at sites like 101 Cookbooks, Food52 and Bon Appétit for ideas and inspiration.
The things I always have in my kitchen…
A few bottles of really good, cold-pressed extra virgin olive oil because it's versatile, healthy and makes everything taste delicious!
Favorite seasonal-driven restaurant…
Honestly, I really love to cook at home! I enjoy bringing a dish together and have the added bonus of knowing
exactly
what ingredients (and how much) are in my food.
When traveling…
If I am traveling for more than a week, I rent an apartment on Airbnb and cook for myself. Finding local farmers' markets is one of traveling's great pleasures for me. If I am traveling for less than a week, I'll stay in a hotel and just enjoy the restaurant scene without stressing. Some good room service and breakfast in bed are always fun and very appreciated!
Favorite farmers' markets around the world…
Because of work, I travel to London and Paris a lot and love their farmers' markets and know my way around. This summer I have been in British Columbia and have enjoyed exploring their farmers' markets as well. My good friend Patty Gentry's
Early Girl Farm
on Long Island is my absolute fave! She is like a vegetable whisperer-slash-artist!
Read more features from our Entertaining Issue.