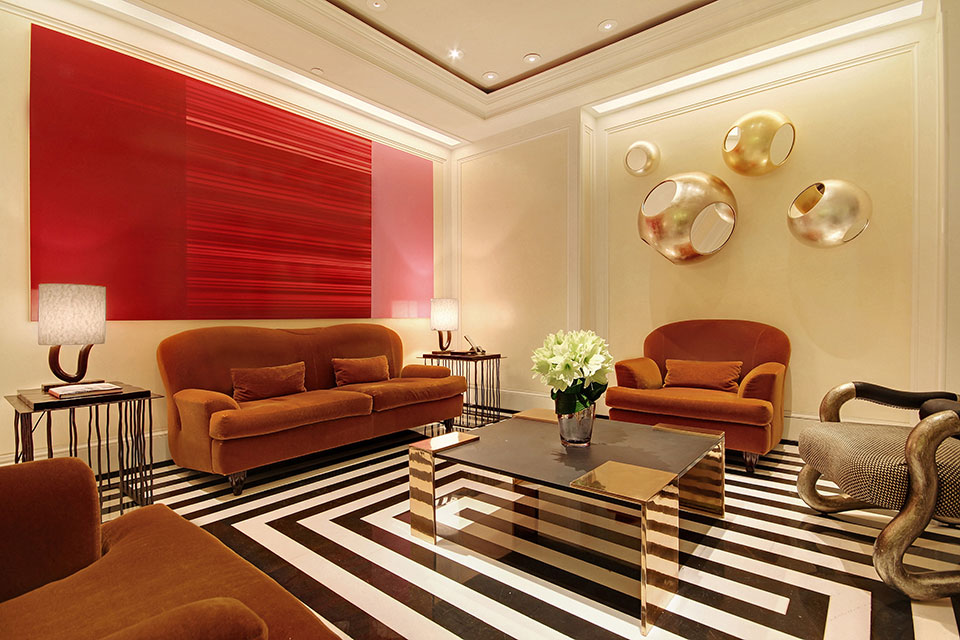 French interior designer Jacques Grange has an impressive client list that reads like a Who's Who of fashion's big influencers, including Yves Saint Laurent, Valentino, Karl Lagerfeld, Paloma Picasso and François Pinault. And while you may not be able to afford his services, you can enjoy his work firsthand — if you step into the Mark Hotel on Madison Avenue (the location of our Sunglass Style, Entrance to Exit video), which he completely redid in 2008. Here, we chat with the design legend.

When I visit The Mark, I love to stay in…
Suites 902 or 1002 or 1102 — or 1202. I feel at home; I love the proportions and comfort.
My go-to order from Jean-Georges Vongerichten's The Mark Restaurant…
The chicken and coconut milk soup are to die for. The Mark Hamburger with black truffle — unique. Sushi Grade Hamachi Sashimi.
Designers who inspire me are…
Dead. (Jean-Michel Frank, Emilio Terry and Charles de Noailles.)
My favorite kinds of rooms to stay in are…
Those that are comfortable, with space and sweet colors.
Favorite color…
Pale gray-blue, the color of Paris' sky.
Favorite color combination…
Gray-blue and green — the sky and the trees.
First piece of art I ever bought…
An Art Deco piece of ceramic that's still with me, at my farm in Provence. I always love more and more ceramics.
Last piece of art I bought…
A small Cubist gouache by Eileen Gray. I just bought it at Christie's and I will keep it in my bedroom… for dreaming.