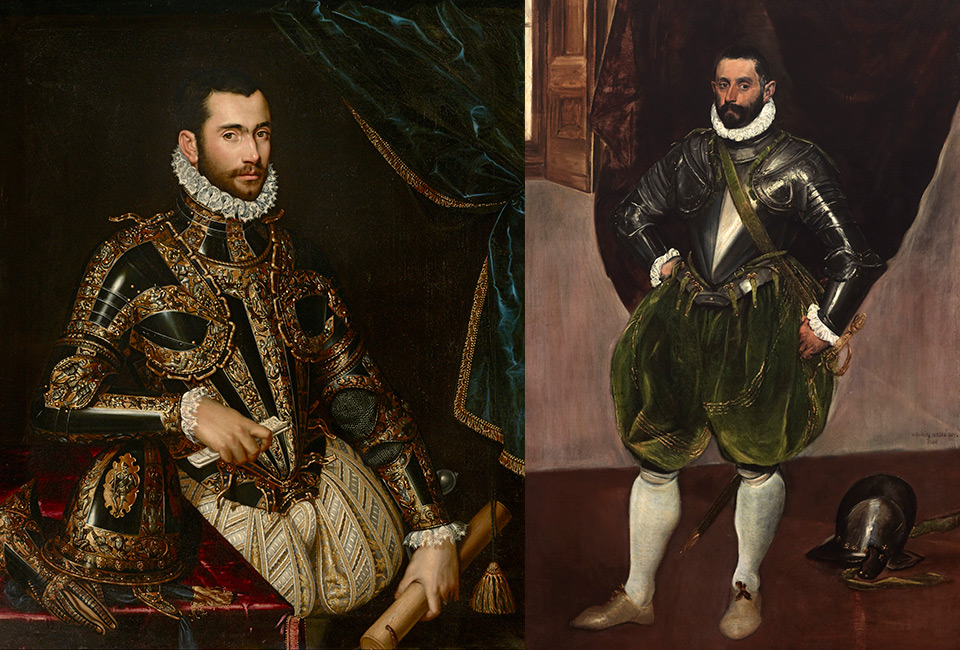 2014 is a year of numerous anniversaries — including Tory's own — and among them is the fourth centenary of the passing of famed Spanish
Renaissance artist Doménikos Theotokópoulos, a.k.a El Greco. To celebrate this Year of El Greco, The Frick Collection in New York presents Men in Armor: El Greco and Pulzone Face to Face, which pairs one of only two full-length portraits by the artist (above, right) with a rarely seen work by his contemporary Scipione Pulzone, painted just a year prior. The connection? Both feature, as title suggests, noblemen dressed in full armor — an increasingly prestigious symbol of status and military valor at a time when, curiously, armor in battle had started to become obsolete.
To read about the armor inspiration behind Tory's Fall 2014 collection, click here.