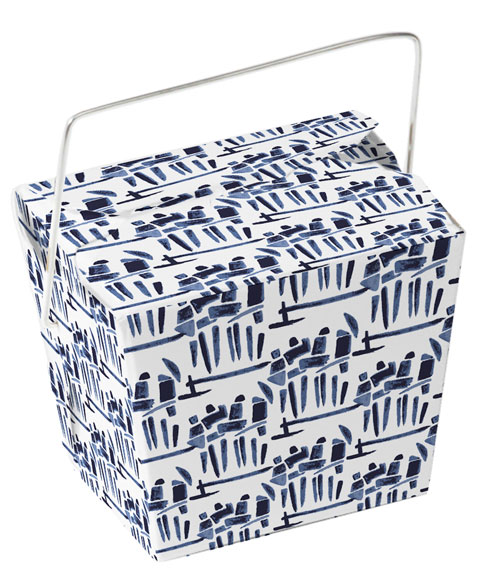 For bloggers, NYFW is one time crunch after another, packed with shows, presentations, shoots, blogging… Who has time for a leisurely sit-down meal (that's not actually an event)? Here, discover the go-to takeout spots for this on-the-go, online crew.
Who: Candice Lake
Where: Souen
What: "For the vegetable-inspired curry, wakame soup and the homemade cornbread with miso tahini. It is so, so good!"
Who: Rach Parcell, Pink Peonies
Where: Rosa Mexicano
What: "I order a pollo taco with fresh avocado."
Who: Aimee Song, Song of Style
Where: The Butcher's Daughter
What: "For their juices and tacos verdes!"
Who: Helena Glazer, Brooklyn Blonde
Where: Le Pain Quotidien
What: "Their tartines (the fig with ricotta is my favorite) or oatmeal with a poached egg on the side. Oh, and there's always coffee and lots of it."
Who: Sarah Vickers, Classy Girls Wear Pearls
Where: The Waldorf hotel ("I usually stay here and wind up getting room service.")
What: "The turkey club with a side of fries and a cheese plate are always amazing!"
Who: Jenny Bernheim, Margo and Me
Where: Cafe Cluny
What: "A croissant and a vanilla latte are my on-the-go guilty pleasure."
For more from this series, see Even Editors Eat, Even Designers Eat and Even Models Eat.
Read more features from our Fashion Week Issues, past and present.
Join the conversation on Instagram, Twitter, Facebook and Pinterest: #toryburchspring15 #nyfw