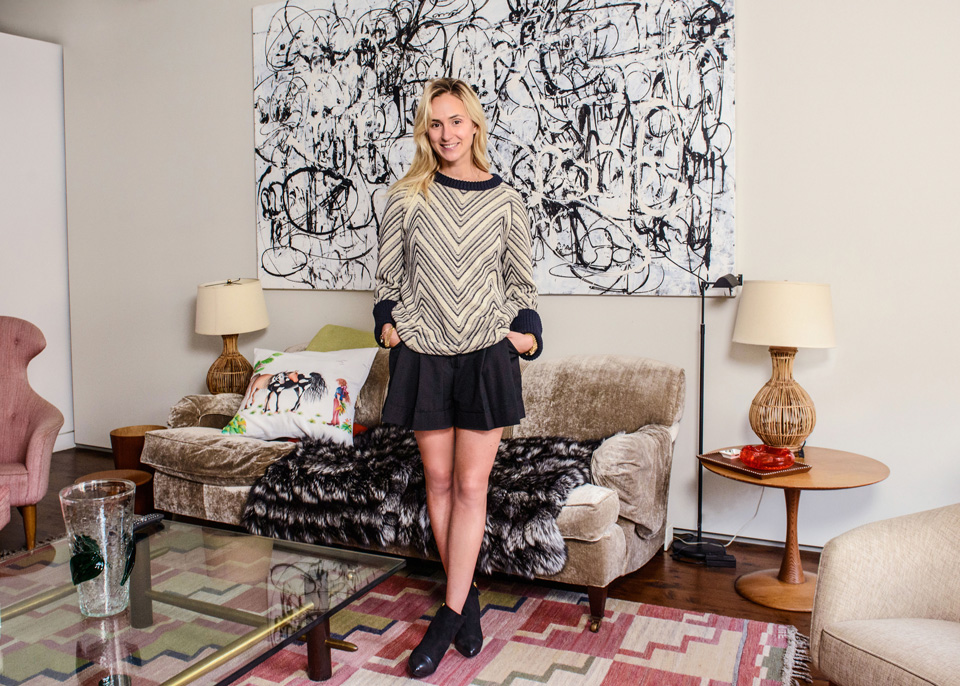 A Tory Daily style session with Vogue's Style Editor-at-Large, here wearing Tory's Vivienne sweater
My style is…
Eclectic, rebellious, playful: femininity with edge! And I love to have an element a little off!
And my style icons…
Edie Sedgwick. Katharine Hepburn (Woman of the Year and The Philadelphia Story). A young Debbie Harry and Marianne Faithfull! Gloria Vanderbilt and Ava Gardner (Pandora & the Flying Dutchman).
My latest addiction these days…
Instagram — it's changed the way I look at things and take pictures. It's also not exactly been great for my attention span. My handle: @elisabethtnt
My fall fashion mantra…
A great coat goes a long way!
Lately I'm very inspired by…
People who are fearlessly honest. And: the California light and abundant nature. I can't get enough of them! Together, they evoke James Turrell-like imagery wherever I look!
And I'm dreaming of taking a trip to…
The South Pacific Islands!