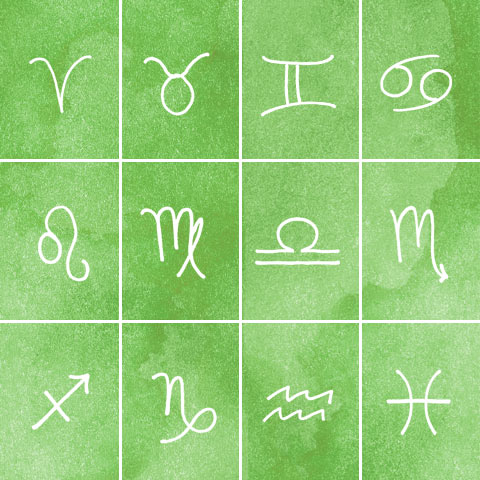 As we approach the air sign of Libra (September 22nd – October 23rd), astrology expert Susie Cox tells us what we can expect.
Libra
Happy birthday, lovely Libra! Your planet, Venus, is in the sign of Libra from September 29th until October 23rd. Make sure you do some serious self-pampering during those dates, maybe even a trip to the spa is in the air.
Scorpio
Mercury will retrograde in Scorpio from September 27th until October 10th, when it goes back into Libra. Tend to your affairs while it's visiting Scorpio and straighten out any financial matters that may need to be fixed.
Sagittarius
Mars is moving through your sign of Sagittarius and will be forming a positive angle to both Jupiter and Uranus from September 25th until October 19th. Good luck will be your friend during those magical dates.
Capricorn
The first week in October is your week. Plan important business meetings at that time and you will be set for the entire month. If only all months were this productive.
Aquarius
Your sign always thinks big, but this month you will see the world with an even larger view. Be daring and know this is your time to expand your horizons.
Pisces
Pisces is full of inspiration and on October 5th you will be even closer to your source of creativity. Then on October 6th, your creative venture will become real. Plan to do something that you can finish in a couple of days.
Aries
This is a big month for you! The total eclipse of the moon is in Aries on October 8th. An eclipse in your sign is the time to look at your life and decide what to release to open up space for new opportunities.
Taurus
To be successful, plan to negotiate with authority figures on October 10th and 11th. They will listen and you will realize you have influence over them instead of the other way around.
Gemini
If you are the Gemini who likes to write and communicate, this is your month! Pull out that manuscript you're working on and polish it up, because you will be even more brilliant than normal.
Cancer
Being the caregiver of the zodiac, you will feel extra emotional around October 15th. Family issues could arise, but never fear, you will be the perfect person to smooth out the wrinkles.
Leo
You strut your stuff better than any other sign, and the weekend of October 17th and 18th is your time to shine. Get dressed up and throw a party for your outrageous friends. Yes, you can go over the top!
Virgo
You are the most organized sign of the zodiac, but on October 5th and 19th, you will feel like you are floating in space. Maybe relax and don't work too much, because you probably won't be very productive anyway.