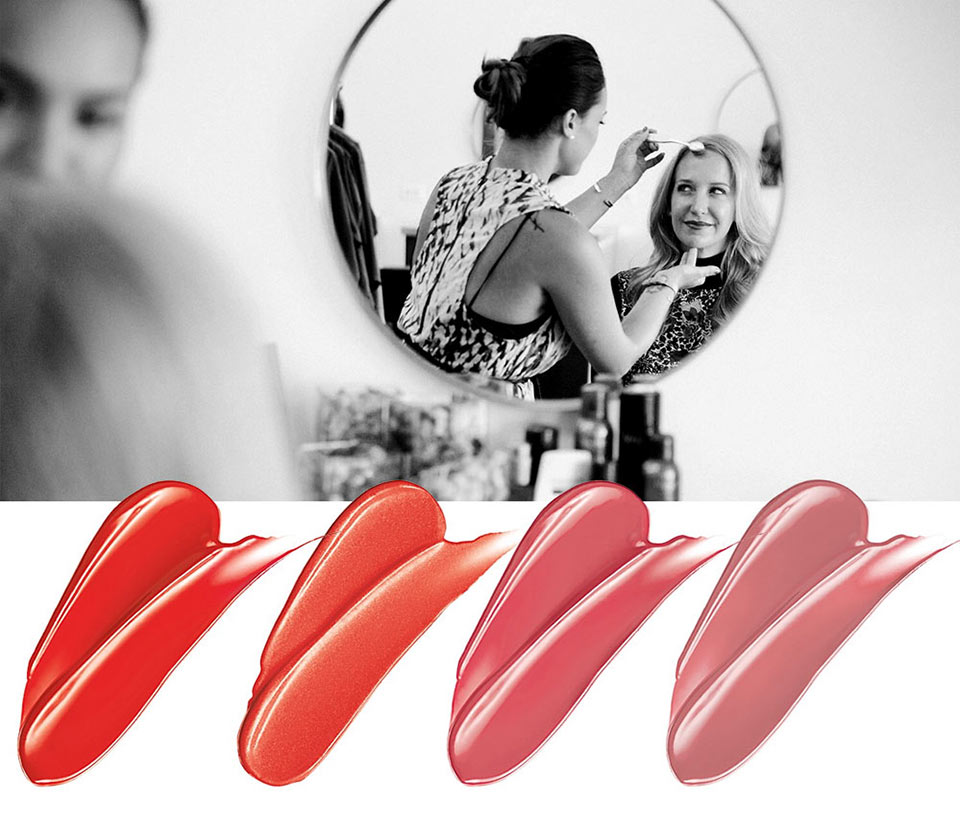 The Co-Founder and Strategic Advisor of Gilt Groupe is now heading up a new startup: Glamsquad, which offers on-demand, at-home hair and makeup services. Here, wearing Tory's Etty sweater, she shares her expert beauty tips — including some indispensable advice for frequent flyers and those on the go.
Glamsquad is…
A happy service. Our clients feel better about themselves. We're putting smiles on people's faces and giving them confidence. It doesn't matter if you're a supermodel or not, having your hair and makeup done is a really good feeling.
The switch from Gilt to Glamsquad…
I've always been interested in the beauty category as a consumer and, from a professional perspective, I was pretty focused on it during the past year with Gilt. I was spending a lot of time with beauty companies, understanding them and the power of marketing in beauty… I found it to be so exciting.
In my bag you'll find…
A small loose powder. And different versions of lipsticks — a light-colored gloss that's not so severe for the office and meetings and a darker color, like red, so if I'm working and don't have time to run home before going out, I can put on the strong lip and suddenly feel more dressed up.
Insider tips for those on the go…
1. If you want to extend a blowout, use dry shampoos. There are so many great and different types of products out there. If you have dark hair, for example, there are dry shampoos that don't leave a light powder.
2. Lip stains are really helpful — if you put a lip stain on in the morning, it's going to last.
3. Have blotting papers and powders with you, especially if you're someone who tends to get shiny.
And tips for frequent flyers…
1. Be diligent about how much water you drink — if you travel a lot, it's easy to forget. It's good if you're short on sleep and you don't want to get headaches and, obviously, water is good for your skin.
2. Use good moisturizers, serums and eye creams. A lot of people forget to use their eye creams, but it's important.
3. Go easy on caffeine, which I know is hard when you're running around all day
4. Get as much sleep as you can.
Favorite beauty trend right now…
I'm loving what's happening in general with braids. I haven't been daring enough to pull off my own, but they're such a hot look.
Favorite scent…
Gardenia and jasmine. I love any fragrances that have them — Marc Jacobs Perfume and Child Perfume.
Best beauty advice received…
Beauty comes from within — from my mother and grandmother. If you're happy, it's going to show and radiate.
When it comes to beauty, never underestimate the importance of…
Using sunblock and taking good care of your skin. What happens today is going to affect tomorrow.
Up next for Glamsquad…
Expanding into new verticals (we're exploring nails and tanning), new cities (L.A.), new countries. There are so many possibilities. One day, there could even be a Glamsquad for men.