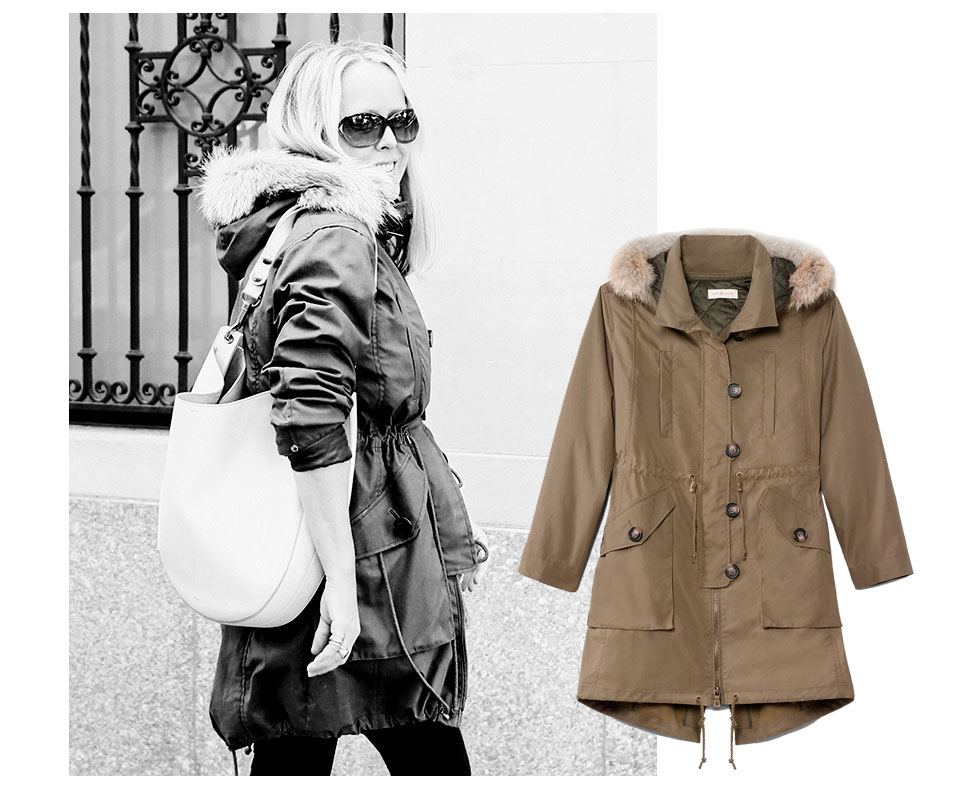 Preston Davis, the editor behind Keep It Chic, shows us how she wears her favorite kind of fall jacket — a military-meets-citified parka. Here, we photographed her in our Dylen anorak, with her own Céline bag. The military motif always feels right and, with a few fur details, works both a chic casual or dressier vibe. And while we had Davis riffing on her favorite style piece of the season, we asked about her holiday plans, too.
I would wear this parka…
Everywhere, with jeans doing errands or thrown over a dress in the evening. The parka is
the
coat this season.
Favorite holiday tradition…
Caroling with the kids and friends.
And holiday memory…
Post-Christmas ski trips with a number of families and masses of kids.
Best gift ever received or given…
Books are my favorite gift to give and receive.
My signature hostess gift…
Ladurée macarons. The shop is across the street from my office…
Favorite holiday cocktail…
The best winter party involves sledding followed by chili and Oyster Bay Brewery BeeHaven honey beer.
And holiday flower…
Paperwhite bulbs in mini terracotta pots everywhere.
Favorite holiday getaway…
Curtain Bluff, Antigua
Favorite color combo…
Denim and saddle.
And the color that best describes my personality…
Although I dress primarily in neutrals, my home is filled with color. I love pale yellow walls — always feels sunny, even when it's not.