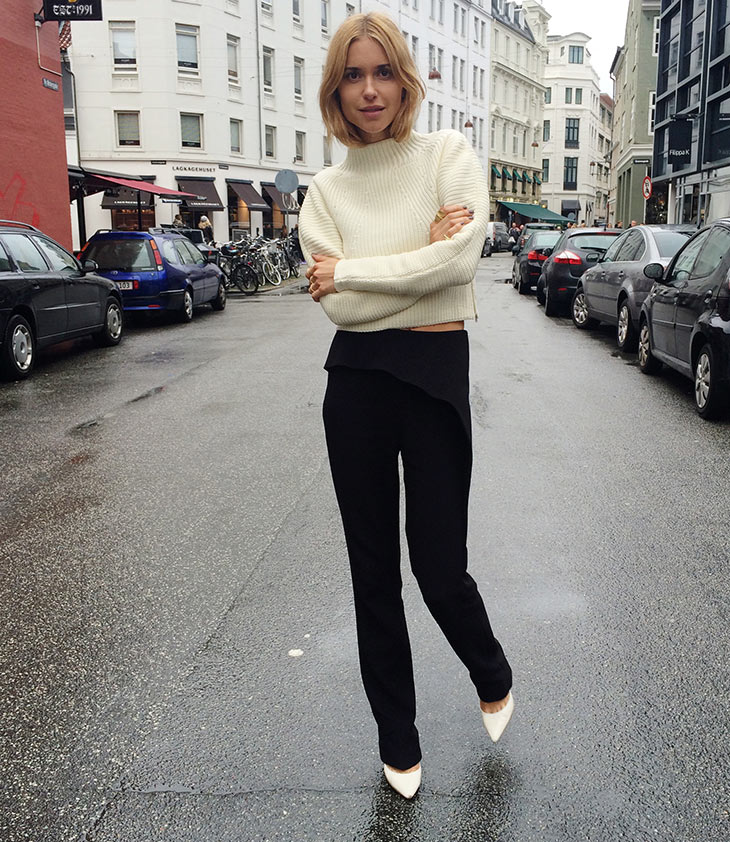 Copenhagen-based Pernille Teisbæk is a stylist, the blogger brains behind Look de Pernille and… the latest in our series of Tory Daily holiday tastemakers. Here, read what she has to say about the Yuletide season up north — way, way up north in, as she calls it, "Scandi-land."
Favorite holiday tradition…
Baking with my mom.

And holiday memory…
When I was little and my dad dressed up as Santa.
And holiday film…
National Lampoon's Christmas Vacation.

Best gift ever received or given…
I always put a lot of thought and consideration into gifts for friends and family. So giving personal gifts — which are the best gifts, if you ask me — always comes naturally to me.
My signature hostess gift…
Homemade Christmas cookies. My mom and I always bake five different kinds and I always treat my friends with these.


Favorite holiday cocktail…
Glögg for Christmas. It's a Danish tradition — warm wine with added raisins, almonds and some nice flavors, like cinnamon.

And holiday flower…
I love long cream-white roses but only in large numbers.

Favorite holiday getaway…
Somewhere with a beach and some sunshine where I can reload away from the dark and cold Scandi-land.


Favorite color combo…
Gray with gray.

And the color that best describes my personality…
I don't see a specific color describing me, but of course I have some favorite colors that I prefer to mix.