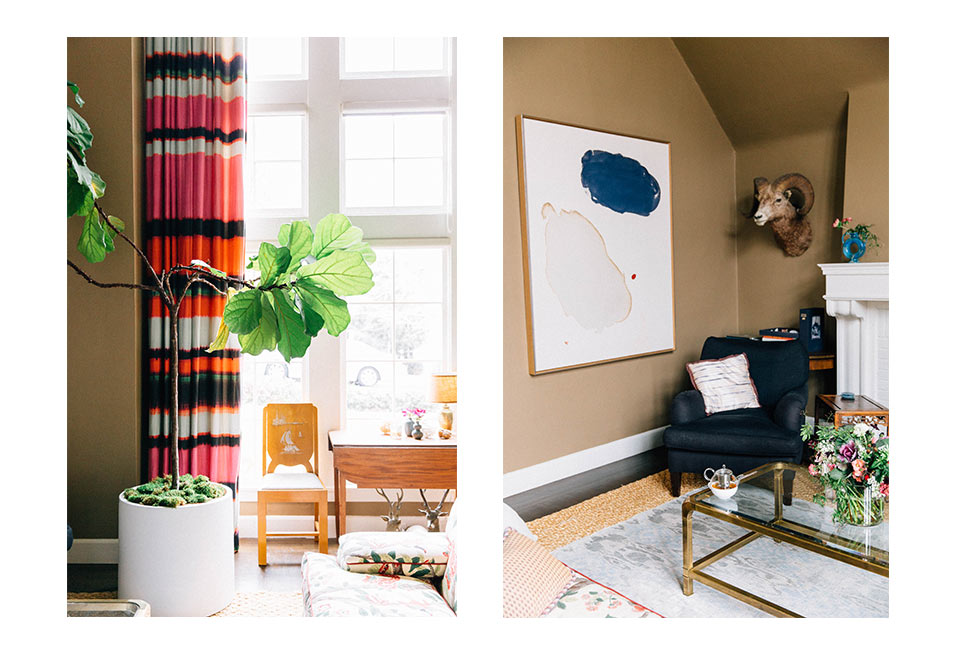 Get to know the interior designer behind the San Francisco-based firm, Redmond Aldrich Design. Plus, get her expert tips on good lighting and easily updating your home from winter to spring.
I got into interior design because…
It's artistic, it's a puzzle, and when done well it can make you (and people you love!) happy.
My design mantra…
Depending on the day, picture a zen pose and insert one of these (money, color, a sofa, an installer, one meeting, the third time, etc.) into "It's only _____."
My top insider tip…
Make sure every room has multiple sources of light at different heights, and that you use them. If no one has mentioned dimmers on Tory Daily, let me be the first. They are totally essential.
And to make a room feel bigger…
No tricks necessary — embrace cozy.
To easily update your home from winter to spring…
Invest in a pair of beautiful urns, and treat yourself to flowering branches. Quince, apple and cherry are all so beautiful and architectural, they make me happy ever year at this time.
Most overlooked room or space…
Zones for pet care. We are currently tiling and draining little "mud rooms" for wet dogs and a kitty litter box, and I can't believe it's the first time. It will be so functional. I'll post photos on Instagram.
My interior design icons…
Ilse Crawford gets it on so many levels. I love how she frames every interior design thought in the context of how it affects your senses. Rose Uniacke and Barrie Benson are so genius at making traditional spaces feel young, and Jeffrey Bilhuber and Albert Hadley are great to look at for their pattern and color mixing. So zesty!
Favorite room in the world…
Probably any room from Villa Kerylos in France. I remember visiting in college and being absolutely blown away by how exciting it was but also how restrained. In retrospect, it's also incredibly practical, and appropriate. I'm obsessed with being appropriate. I hope admitting that gets me invited to a lot of parties.
Favorite design publications and sites…
Pinterest is beyond amazing, but sometimes it's too easy and because nothing has context you can feel empty at the end of a huge browse. Instagram, too, but I love it anyway. For beefier fare I love T Magazine which is always so good, and the WSJ weekend edition is great too. C Magazine does a nice job, and Elle Decor, of course.