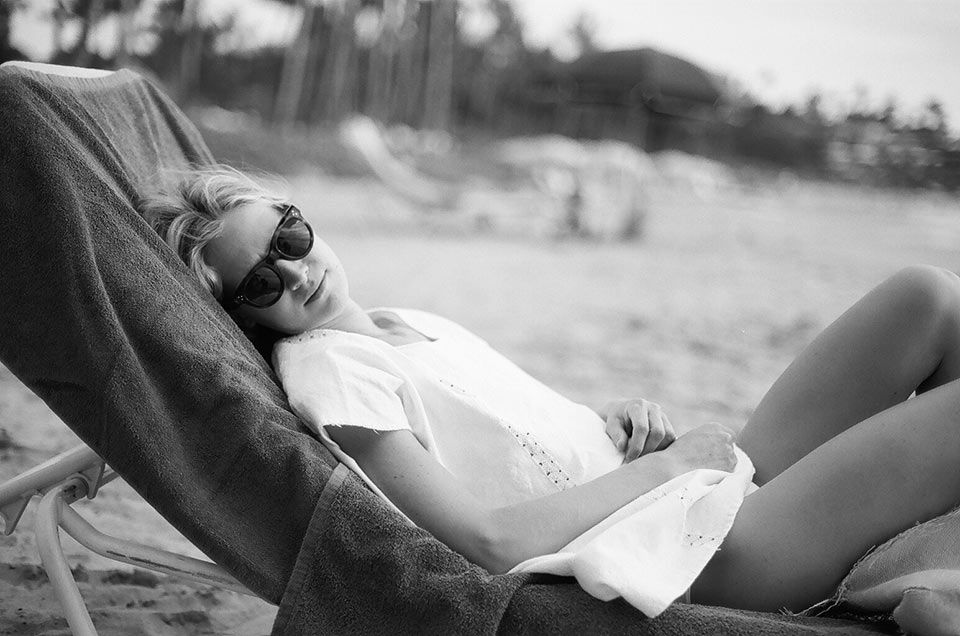 Jennifer Lawrence, Drew Barrymore and Zooey Deschanel all turn to Los Angeles stylist Jessica de Ruiter when they need to look chic on the red carpet. So she was the idea person to share advice on the seemingly impossible: looking stylish and being prepared for that (post-holiday body) mid-winter beach vacation.
My beach essentials…
A big blanket, towels, an umbrella, sand toys for my daughter and a bottle of coconut water.
My pre-vacation fitness rituals…
My daily morning hike in the Los Angeles hills and trails near my house, followed by stretching at home.
If I had an inspiration board dedicated to my beach style, it would be filled with pictures of…
My mom. She has great beach style.
Packing essentials for a beach vacation…
Eres bikinis, straw hats, sunglasses, K Jacques sandals and white cotton tunic coverups that I have collected over the years on my various travels.
And beach beauty essentials…
Keys Solar RX Sunscreen — the BEST sunscreen EVER! My whole family uses it. Evan Healy Rose Petal Facial Tonic — a refresher for face and hair). Beauty Counter black eyeliner — the only makeup I wear on the beach. And a tan!
Exotic locale I want to check out…
Turks and Caicos
My typical day by the sea…
A typical day at Wailea Beach [in Hawaii] includes an early morning walk down the beach, swimming, laying out in the sun and then going up to the house for lunch to take a break from the the mid-day heat. When in Maui we love to cook big family lunches at home and eat outside in the garden or by the pool… lots of fresh fish on the BBQ and local fruits like avocado, pineapple and papaya. Then afternoons are filled with building sandcastles, body surfing, reading, getting ice cream and more suntanning.