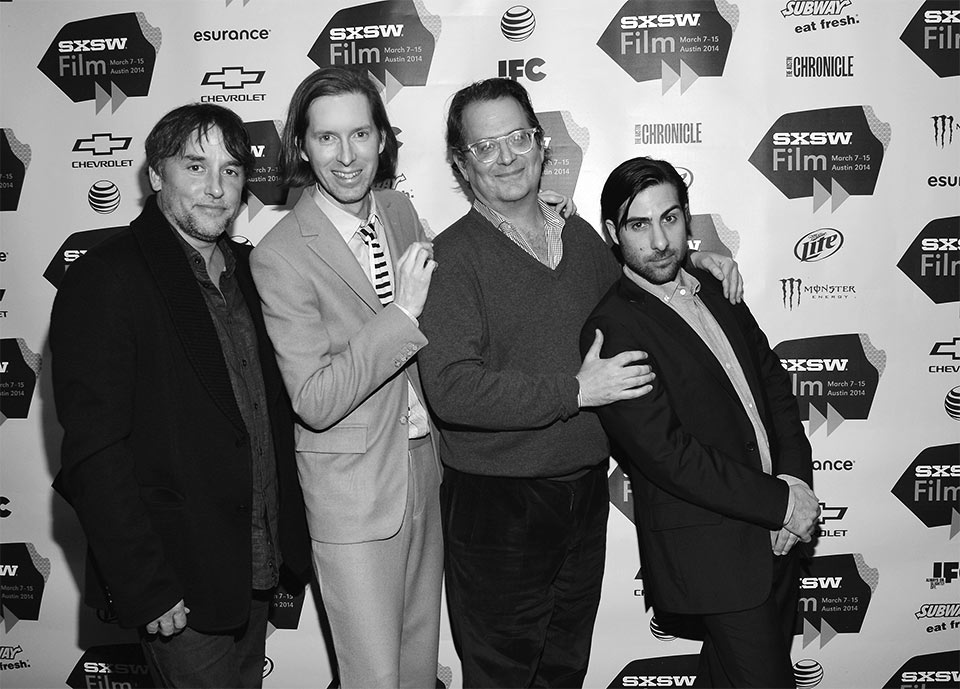 We couldn't be more excited for our Contributing Music Editor Randall Poster, who was the Music Supervisor for three of this year's most celebrated films — The Grand Budapest Hotel, Still Alice and Boyhood. Not to mention, he was also the music director for that teeny film called Divergent and television's Boardwalk Empire, in its final season. On the occasion of tonight's Academy Awards, we asked Poster, founder of Search Party Music, about these three special films and about his favorite movie scores.
The Grand Budapest Hotel, Still Alice and Boyhood. Three totally different movies. What were the briefs you received from the directors for each movie?
With
The Grand Budapest Hotel
we knew we needed to create a world of music set in a fictional past. With
Boyhood
we needed to use songs to help insinuate the passing of time.
Still Alice
demands were more subtle as we needed to gently support our characters and hold the audiences hand at moments.
You were also working on Divergent and Boardwalk Empire last year. How do you keep the different soundtracks and sounds separate?
Boardwalk this past season was set in 1931, and we worked to render the past with singers and song. Divergent is set in the future and so the charge and challenge was to create a musical element that was compelling in a novel way. I do a lot of time traveling.
What's an example of what the process for matching a song to a moment is like?
Still Alice is built around a moment where Alice and her husband connect to their history together with a song. Meghan Currier [my co-music supervisor] and I landed on Lyle Lovett's great "If I Had a Boat," and the directors embraced it. It's an indelible moment in the film, and we recorded a beautiful version of the song with Karen Elson for the end credits.
Which movie's soundtrack is closest to your personal taste — Grand Budapest, Still Alice or Boyhood?
I'll choose a scoop of chocolate, vanilla and strawberry.
A good movie soundtrack should…
Transport you into a movie memory.
Growing up, which movie soundtrack blew your mind?
American Graffiti was the one.
Five soundtracks, other than your own, that everyone should have in their collection…
The Harder They Come, Blow Up, Shaft, L.A. Confidential and, of course, American Graffiti.