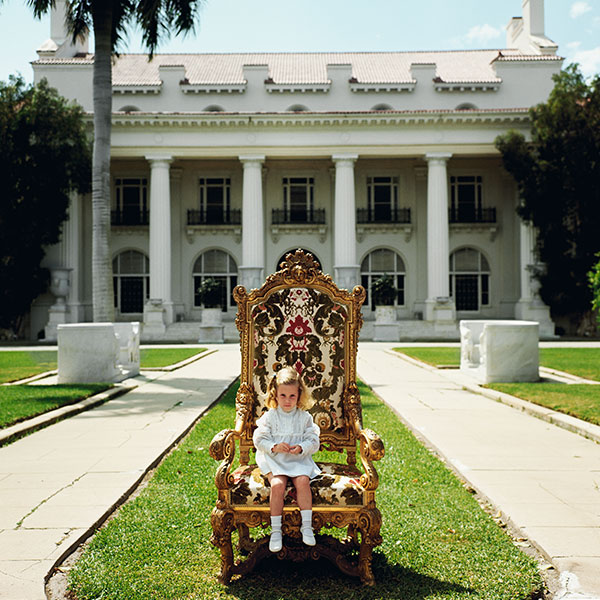 Few images evoke Palm Beach leisure living like those of lensman Slim Aarons, who captured, as the title of his classic 1974 photobook suggests, an intimate portrait of the good life. But as familiar as we all are with his portraits of the jet-set elite of the Fifties, Sixties and Seventies — all sun-kissed and spectacularly chic — how much do we really know about the man himself? Here, a few fun facts about the photography icon.
Born George Allen Aarons, he earned his nickname for, well, obvious reasons: He was tall (clocking in at six feet four inches) and slim.
Aarons wasn't always a photographer of the beautiful people. Raised by his grandparents on a farm in New Hampshire, he started his career as a combat photographer in WWII. Aarons even received a Purple Heart — which he proceeded to gift to his girlfriend at the time.
Aarons did some scouting photography for Alfred Hitchcock and he's reportedly the reason Jimmy Stewart's character in Rear Window was changed from a writer to a photographer.
He was a big Mark Twain fan and owned every book the author ever wrote. Every year, Aarons would re-read Tom Sawyer.
Aarons shot the Hollywood set, and he acted alongside them, too. Sort of. He pops up in four films, though in bit parts. That famous photo of his featuring Clark Gable, Van Heflin, Gary Cooper and Jimmy Stewart laughing it up at a bar on New Year's Eve, in 1957? Cooper's just told them how Aarons flubbed his line — his only line, seven words at that — in the 1951 film, Up Front.