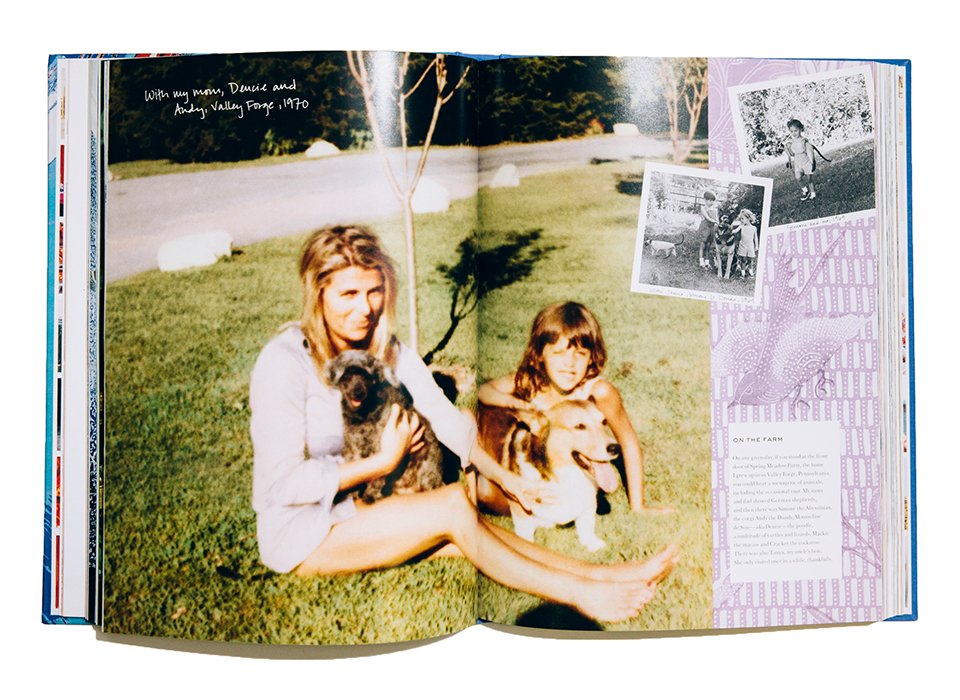 We're adding to our Mother's Day Editors' Wish List with more gift ideas — this time, with picks to indulge mom's inner bookworm. Here, some fantastic reads to delight and inspire her.
Tory Burch In Color (above)
For Tory, her mother Reva has long been one of her top inspirations. Learn more about their relationship as well as other personal moments — such as Tory's family trips with her boys — in Tory Burch In Color, a kaleidoscope of her greatest influences and experiences, all organized by color.
Hawaii
Reva passed her copy of this book — a favorite of hers — down to Tory, and it's made the rounds in the family ever since. The classic 1959 novel, by James A. Michener, traces the history of Hawaii from its creation to its statehood. It's a dramatic and compelling read, one you can happily get lost in when in need of a real-world escape.
Tina Barney Photographs: Theater of Manners
Tina Barney's images are indelible. Famous for her large-scale family portraits, the New York City native has a way of capturing not just people but a mood, a scene, a relationship dynamic and narrative with a single snap of her camera. Each tableaux — whether she's photographing suburbanites at an outdoor BBQ or European aristocrats in their palatial environs — is a visual feast.
Jacques Grange: Interiors
Jacques Grange is an interiors icon and this book is bound to inspire mom with endless decor ideas. His clients include Yves Saint Laurent, Valentino, Karl Lagerfeld, Paloma Picasso, François Pinault…. His own Paris apartment — which showcases his knack for mixing design elements, beautifully — is an absolute breathtaker, and once was the home of French novelist Colette.
Map: Collected and Last Poems
Here is an outstanding collection of poetry from Nobel Prize winner Wislawa Szymborska. Once dubbed the Mozart of Poetry, the Polish poet was known for her elegant and witty way with words, tackling subjects as wide ranging as politics, Hitler and the quirks of daily life. Hers are the sorts of words and thoughts that linger, pleasingly so.
Vintage Reads
For true literary lovers, you can't go wrong with first editions of the classics — like Ernest Hemingway's Death in the Afternoon (signed by the author) or Raymond Chandler's The High Window (in a custom folding box). Check out the vintage selections at B&B Rare Books, which include a rare first edition of E. B. White's 1952 charming (albeit heartbreaking) children's tale, Charlotte's Web.
Read more features from our Mother's Day Issues, past and present.