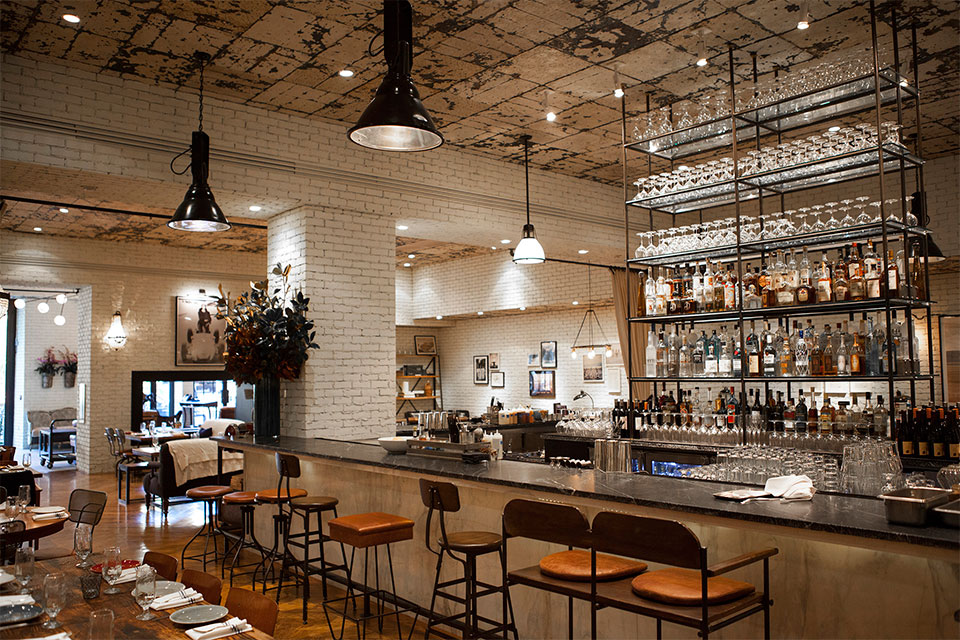 If you're dining in West Hollywood, you know how to keep wellness top of mind. At the always-packed neighborhood restaurant The Church Key, the menu toes the line between decadent and health. But delicious is always top order. Here, Chef Steven Fretz gives us his recipe for its fresh Harry's Berries Strawberry Salad for two.
The Church Key's Harry's Berries Strawberry Salad
Serves 2
3 ½ oz Manouri cheese
2 oz Bloomsdale spinach
1 oz red mustard frills
1 c strawberries, cut in half
1 tbs pickled red pearl onions, sliced
¼ c shallots, peeled, sliced thinly, fried at 275° for 5 min
2 tbs pecans, toasted at 300° for 15 min
2 tbs creamy balsamic vinaigrette
In mixing bowl, add spinach, pecans, strawberries and pearl onions. Drizzle balsamic dressing (recipe below) in bowl, season with salt and pepper, lightly toss salad.
In a small sauté pan over medium heat, sear cheese until golden brown on both sides. About 2 minutes per side, then set aside and cut in half. Arrange cheese and salad on a plate and garnish with crispy fried shallot rings.
Creamy Balsamic Dressing:
¼ c dark brown sugar
2 tbs Dijon mustard
3 garlic cloves, minced finely
3 sprigs thyme, minced finely
2 tbs Parmesan cheese, grated
½ c balsamic vinegar
1 tbs lemon juice
1 c canola oil
2 tsp kosher salt
Ground black pepper to taste
In a bowl combine brown sugar, mustard, thyme, garlic and cheese. With a whisk, slowly drizzle in vinegar, lemon juice and slowly whisk in oil until emulsified. Season with salt and pepper and set aside.