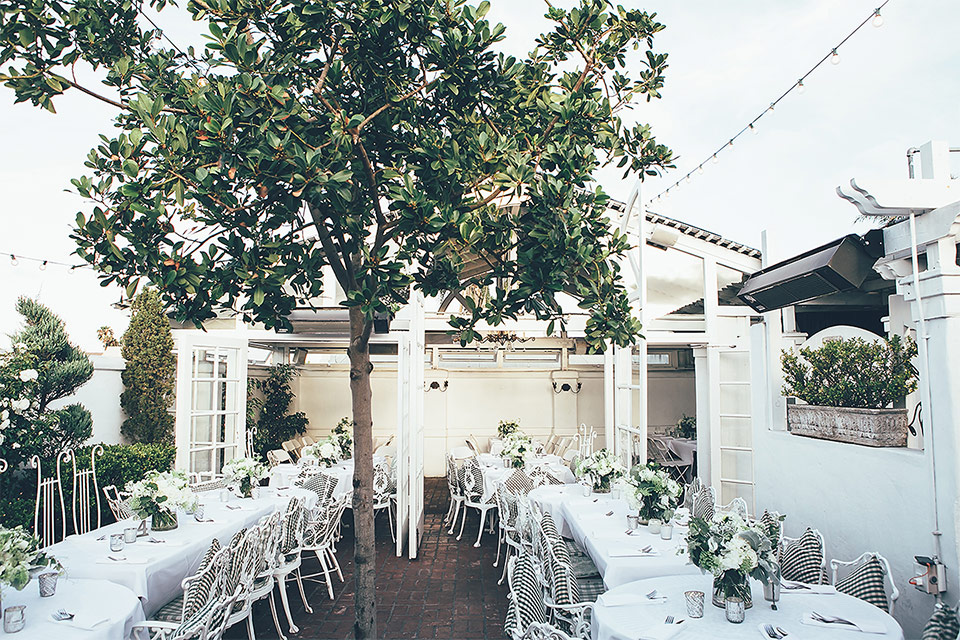 June — it's a month for sun, sand, Geminis and… weddings aplenty. And while there are loads of guides with helpful tips for brides- and-grooms-to-be, what about the guest contingent? We spoke with entrepreneur Jess Levin of Carats & Cake, an online wedding resource with a deep database of local wedding vendors and inspiration ideas, who shared three simple rules for any would-be nuptials guest.
1.
Don't assume anything when it comes to the guest list. Couples spend a lot of time agonizing over their guest count, whether this stems from a desire to have a small wedding to manage costs or because of their venue's capacity constraints. Respect that it's a thoughtful decision for them to make — meaning don't assume you are invited or that you get a plus one or that your entire friend group will score a spot on the list. If you do make the cut make sure you adhere to exactly how your invite was addressed. If there is a single name on your envelope with no mention of "and guest" then your invite admits one only and asking for clarification from your friends only makes it awkward for everyone. Also, and this goes unsaid (hopefully), writing in an additional name on your RSVP card is a definite no.
2.
Pay attention and follow instructions. Most couples go to great detail and expense to plan their weddings, with a major focus on the overall guest experience. From the invites to wedding websites to custom apps, your hosts will make sure you have all the information you need to make sure you have a wonderful weekend. With this in mind, be respectful of the couple and don't email the bride or groom with unnecessary questions. In addition, pay attention to deadlines or requests for information beyond the RSVP; this can include everything from dietary needs to letting your hosts know when you plan to arrive and where you plan to stay. Bottom line: Don't make extra work for the couple.
3.
A gift is not optional. As with any party, it's customary to bring the hosts a gift and a wedding is no exception. An invitation to a wedding is a show of love and generosity from a couple, and a token of your well wishes is expected. And while there are murmurs that you have up to a year post-wedding to send a gift, really it shouldn't be longer than three months. As with all gifts, it is the thought that counts.