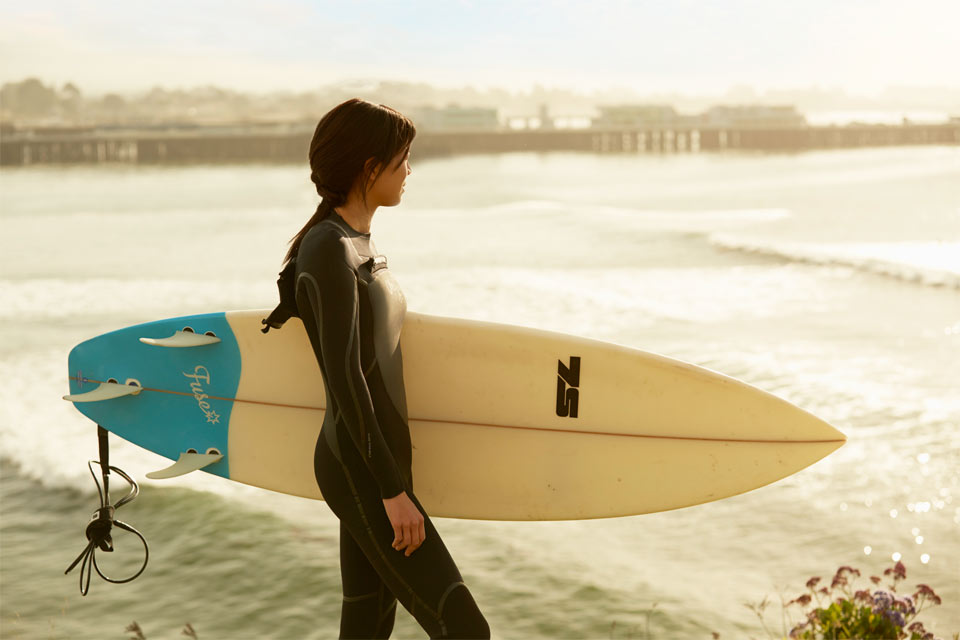 Meet Patricia Kwok, a Tory Burch alum who's gone on to launch her own line of surf-inspired swimwear, KEA. So how did this former accessories merchant navigate the tricky entrepreneurial path? Find out in our interview with Kwok, who, this week, will be part of the new Rockaway Beach pop-up shop The Notion, from DJ May Kwok (no relation).
KEA is…
A surf-chic swimwear brand for women. 
And the story behind the name…
Kea is a smart and playful bird native to New Zealand that perfectly embodies the spirit of a KEA woman.
I got into swimwear because…
I was surfing a lot but had a hard time finding stylish and high quality swimwear that suited an active lifestyle for women. 
My design influences and inspirations…
Are drawn from both urban and natural environments. 
Best thing about owning your own business…
Having a hand in all aspects of the business and being in control of how you spend your time. 
And the challenges…
Learning to balance the ups and downs of what it takes to bring an idea to life.
 
And how I got over the above…
Thinking creatively and being open-minded about alternative options.
When starting a company, you must…
Be able to be disciplined about your time spent managing the different aspects of the business.
And never be afraid to…
Ask for help.
Best business advice ever received…
Stay hungry.
How I got involved with The Notion pop-up…
The organizer May Kwok and I were introduced through a mutual friend. We quickly hit it off over coffee since we shared a love for surfing and both picked up the sport relatively late, in our twenties. She invited me to showcase KEA at her pop-up and the rest is history! 
My favorite swim/surf spots…
South shore of any Hawaiian islands because the waves are consistent and always peeling perfectly. It's like a wave machine! 
Favorite beach grub…
Fish tacos and a fresh coconut.