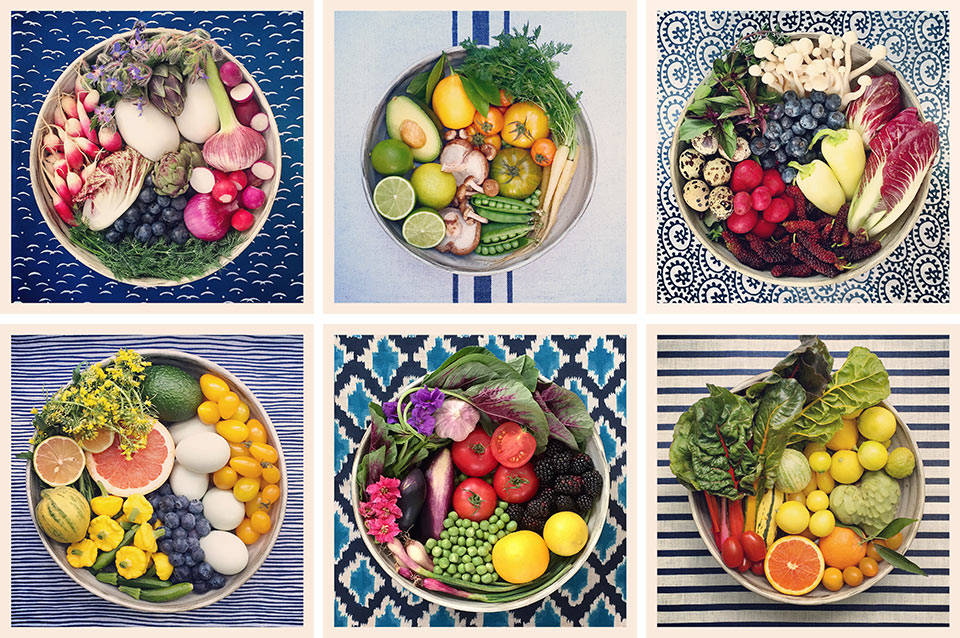 In sunny summer, pretty much every activity takes on a leisurely vibe. Grocery shopping? Make it a relaxing stroll at your local farmers' market, wandering the stands of fresh produce in the breezy outdoors. For
Chance
designer Julia Leach, her Sunday morning trips to the
Hollywood Farmers' Market
on Ivar Avenue in Los Angeles is a weekly ritual — one she caps off with beautifully
Instagrammed
shots of the day's bounty. See for yourself in the collage above — her artful compositions strike all the right visual, colorful, culinary, we're-just-plain-obsessed chords.
P.S. SoCal readers: Leach also hits up the market in Venice ("Friday mornings") and the Los Feliz Village Market ("if I'm short on time").
Follow Julia Leach on Instagram.