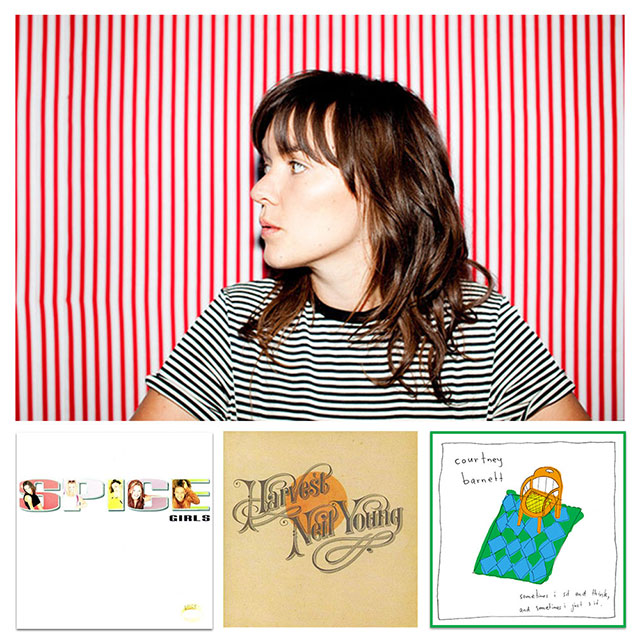 The mark of a good writer is often when they can take the most mundane things in life and create something memorable. In the same breath she complains about hay fever, Courtney Barnett criticizes big business. This is just one of the ways the Australian singer's lyrics have gained her a reputation as one of music's best poets. Here, she talks to Tory Daily about words and melodies.
Song or album that made me want to be a songwriter…
One of my first albums was Beastie Boys'
Intergalactic
. I was amazed by all the words they used, and the way they used humor. It was different to a lot of other music I'd heard by then. It made me look at subject matter differently.
What comes first — the lyrics or the melody…
Depends. Normally I have an abundance of lyrics in my notebooks, but they don't really come to life until I find a melody, but sometimes a melody arrives and it needs new words to fit the phrasing, so new lyrics are written to fit the mold of the melody but perhaps still blend with another story. It's a big working circle.
Lyric I'm most proud of…
It's the satisfaction of being able to succinctly say exactly what I'm thinking, which can sometimes take me a long time. A lot of the time that includes a real self-discovery moment. There's plenty of lyric pride moments through out all my songs, I'm proud of myself that I can even express myself in a way that half makes sense, and maybe in that moment, pass along an idea or a theory to another person to ponder upon.
Song so good I wish I could have written it…
"Harvest Moon" by Neil Young. Because… it's perfect.
To get over writer's block, I listening to…
Keith Jarrett's The Köln Concert.
Artist who is on constant rotation…
Right now, it's Woody Guthrie.
Guilty pleasure song…
"Stop" by the Spice Girls.
My on-stage style…
Whatever I'm wearing that day. I only have a small bag so I've got about three shirts, one pair of jeans and one pair of shoes to choose from…
What I do on the road to stay sane…
I try to keep a journal, but it tends to trail off in places… I read a lot. I tried buying books to read on my phone which was handy, but I prefer holding real books and underlining my favorite bits, so I started buying books again and weighing down my bags. I also try to get massages every now and then because my back is f***ed, probably from carrying all those books around.
And how I stay fit on the road…
I always have my swimmers, goggles and cap with me, and I try to fit in laps wherever I can. I don't have room for my joggers in my bag otherwise I'd probably do more walking. I always try to eat healthy… fruit and vegetables, fresh juice, lots of water.