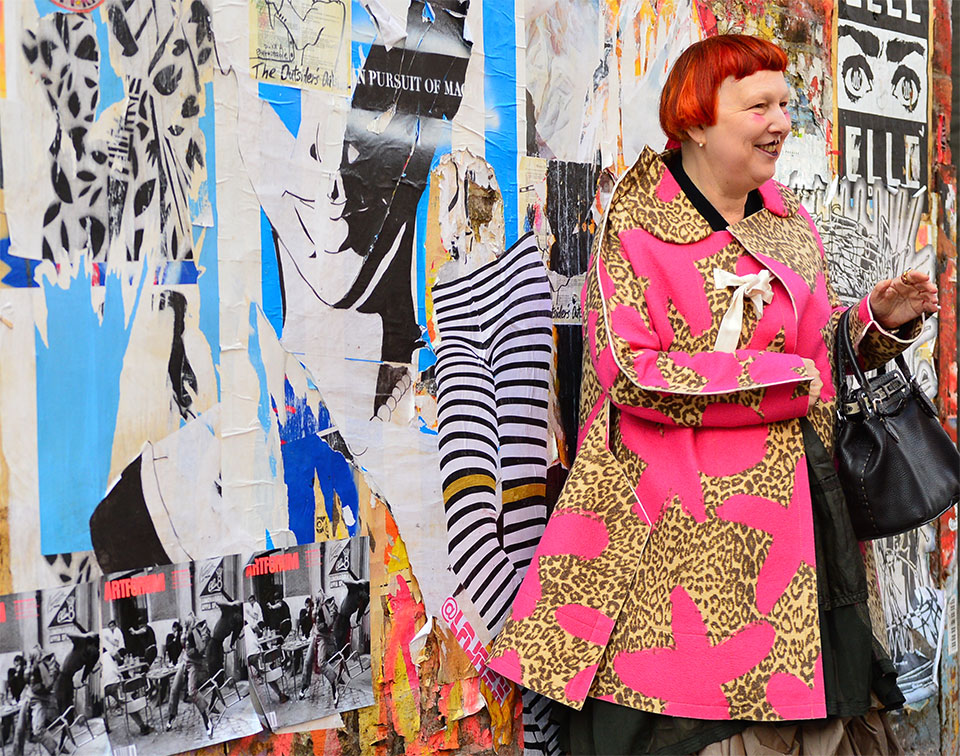 We spent some one-on-one time with the Vogue contributing fashion editor and longtime former fashion reporter for The Village Voice — who's a fashion legend in her own right, as famous as the bold-faced names she's interviewed throughout her career.
My earliest fashion memory…
Refusing to wear pants after the age of eight.
And my very first fashion show…
DKNY in Bryant Park. When I saw my name on the back of the chair, I burst into tears.
The one runway show that took my breath away…
Marc Jacob's Louis Vuitton show in Paris with the locomotive, Fall/Winter 2012-13.
Favorite fashion decade…
1920s — I have always loved beaded frocks, velvet Poiret coats, and cloche hats.
Favorite interview I've done…
Alber Elbez is always amazingly candid and a joy to talk to. (Don't you want to know who my least favorite was?)
And my favorite question to ask during an interview…
I always ask what the first fashion item the subject bought with his or her own money.
My advice for writer's block…
Start anywhere! Don't worry about the lead.
My personal pantheon of style icons includes… 
Louise Brooks and Anna Piaggi. But I admire so many other women, and not for their looks — I don't care what my true heroines wear!
What's in my bag during fashion week…
Aleve.
And my favorite place to escape during NYFW…
My own apartment, in front of the TV, watching Turner Classic Movies.
What keeps me up at night…
Torn between the state of the world and potential antique jewelry purchases…