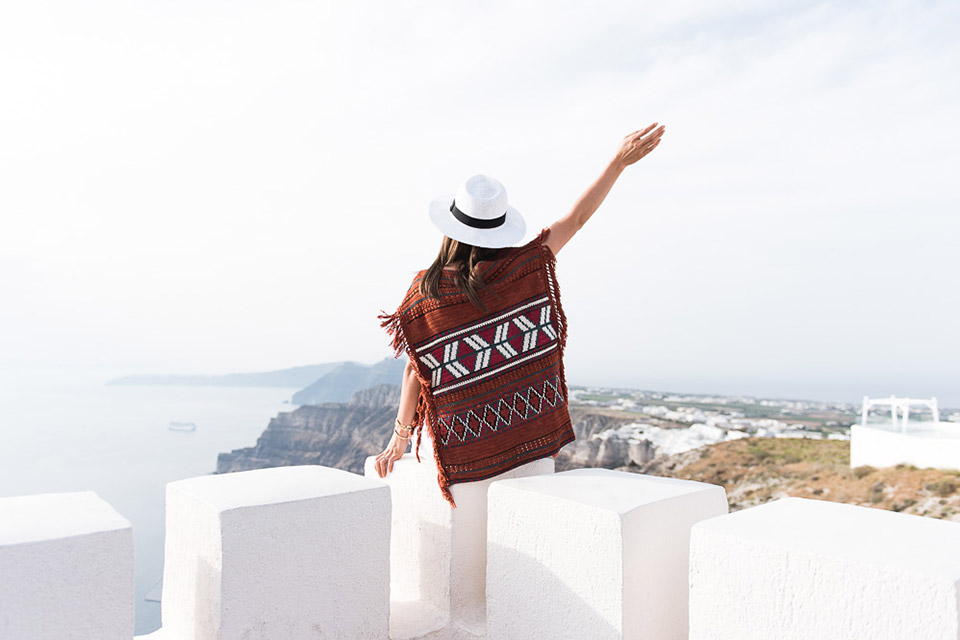 Brazilian Camila Coelho, a F*Hits Digital Influencer, shares a Greece getaway guide with Tory Daily.
Packing essentials…
Make sure to bring light and comfortable clothes if you are going during the summer. Gladiator sandals are a must-have.
My vacation uniform includes…
Comfortable sneakers and sandals to walk around in. I also bring bikinis because I love tropical destinations with beaches. I love sunbathing and swimming — they're two of my favorite things to do! Also hats are very important because they're stylish and protect you from the sun. And always some sunglasses to style your looks.
First-time visitors must…
Visit the Acropolis of Athens because you can see ancient city ruins and, at the same time, overlook the new city today.
During the day I recommend…
Taking a boat trip around Santorini Island to see all the great beaches. The boat usually makes some stops so you can explore and see, up close, the different types of beaches, like black- and red-sand beaches.
And at night…
I recommend having a dinner overlooking the sunset in Santorini. Greece has amazing cuisine.
The best local eats…
My favorite restaurant, by far, was the Selene in Santorini. There you will eat great traditional Greek cuisine.
My favorite workout when traveling…
Squats — I see a huge difference in my legs. When I don't have machines available I use the weight of my own body.
The best view can be found at…
Santorini. People say that the best sunset in the world is overlooking the ocean from Santorini and I have to agree!