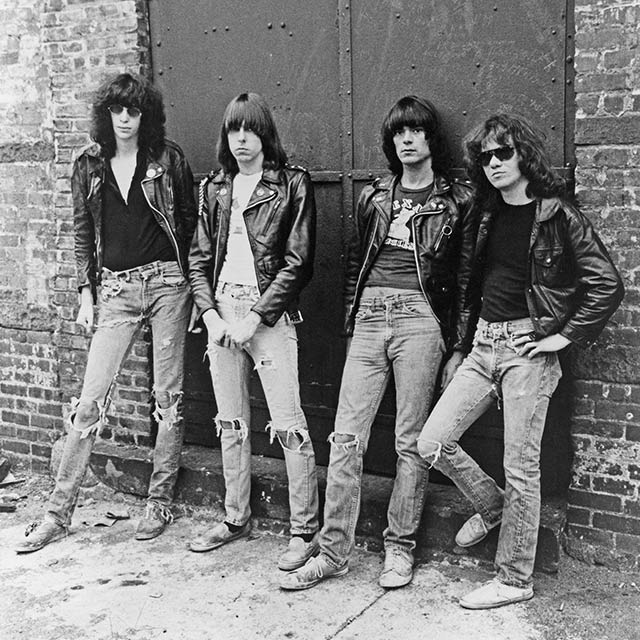 We've seen countless images of Iggy Pop, Sid Vicious, Johnny Rotten and Debbie Harry, all rock-and-roll cool and downtown grit — like the above 1970 photo of the Ramones by Michael Ochs. But we bet you've never seen these music icons in claymation format à la Gumby and Wallace and Gromit. Now you can in the new book,
What Is Punk?
(
Akashic Books
), by Eric Morse, which repackages that musical revolution for the PG set. Artist Anny Yi provides the visuals and trust us when we say that seeing those anti-authority figures in kiddie clay — mohawks, studded spikes, anarchy patches and all — doesn't take away from the cool factor one bit; it's a book both adults and children will embrace.
"It came about as a fluke, initially," says Morse of his entertaining Punk 101 read. "I misread the title to a book called This Is Pink, and once I realized my mistake, I remember saying to my wife, 'They should make This Is Punk. I'd read that!'" Luckily Morse is a former Warner Music Group exec who also happens to be the founding editor of art and music magazine Trampoline House — once named Best New Online Magazine by SXSW — so he had the chops to make it happen. Next up for Morse: Taking on claymation hip-hop.
Here, in the spirit of What Is Punk?, he shares a punk hit list for both longtime and newborn fans.
Listen now on Spotify.
Eric Morse's Punk Playlist