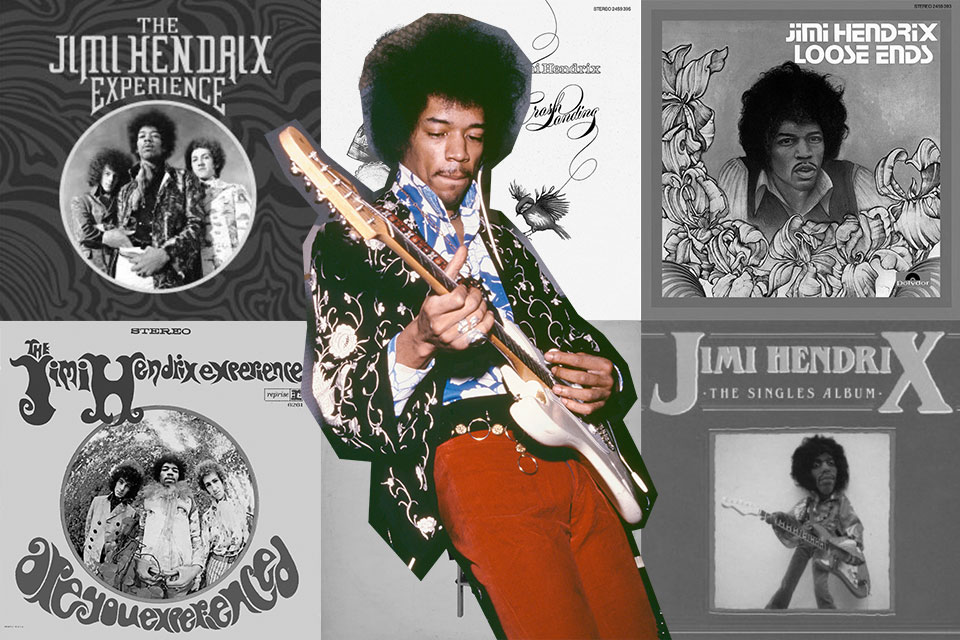 Tennis greats Billie Jean King and Chris Evert, authors Mark Twain and C.S. Lewis and music legends Jimi Hendrix (above), Jim Morrison, Ira Gershwin, Little Richard and Ludwig van Beethovan… It's a motley crew here — but all united in their zodiac sign. They're Sagittarians, about whom astrologer Susie Cox, in her book Susie's Sun Signs, writes, "When it comes to thinking big, [they] are the best. They were born with the gifts of enthusiasm, optimism and discovery combined with an outgoing personality and a great sense of humor. People like Sags, and what's not to like?"
To discover more what this month brings, now that we're in the fire sign of Sagittarius (November 22nd – December 21st), keep reading the below from Cox.
Sagittarius
Happy birthday, feisty Sagittarius! You will feel quite outspoken for your birthday month since Mercury, the planet of communication, is also in Sag. Have a strong voice now, because Mercury leaves your sign for Capricorn on December 9th. Be social and have fun!
Capricorn
Mercury enters your sign of Capricorn on December 10th, which will be perfect timing for the holidays. Your usually contained Capricorn will feel more like reaching out and even meeting new friends. This will be a good holiday season for you, Capricorn.
Aquarius
Your power dates are December 14th to 16th. You will feel quite social and be ready for the holiday parties. Get dressed up and do something a bit wild. You deserve it, independent Aquarius!
Pisces
Recently, on November 12th, the obscure and powerful South Node entered your sign and will be there until April 2017. This point in the chart refers to hidden desires. You are just entering a window in time that will help you define your deepest dreams.
Aries
Your power dates this month will be December 18th and 19th. Mars is your planet and will be triggering you off on those dates. A good use of Mars will be you feeling invincible. A bad use of Mars will make you impatient or even lose you temper. Aries? Never!
Taurus
The week of December 21st is your power week, dear Taurus. There is a triangle of planets in earth signs that week, which will bring you luxury with a tinge of indulgence. It's ok, Taurus, you know you love it!
Gemini
You will be even more energized than normal right before the holidays. Make sure you get all your holiday shopping done early, because you'll be running around no matter what. Remember to breathe!
Cancer
How lucky for us all… the Moon is your sign of Cancer for Christmas! Regardless of how you celebrate the holidays, friends and family are always important. Your sign does family better than any of the 12 signs of the zodiac. Cozy and sweet are the keywords for this holiday season.
Leo
There are still a lot of planets in fire signs right now, which are stimulating your Leo fire energy. Your most powerful time this month will be the first few days of December. You will be in the limelight, which, of course, is where you belong!
Virgo
Finally, both Venus and Mars have left your sign of Virgo. That was a lot of Virgo energy for quite a while, so you can relax a bit now. Hopefully, you finished your projects during that intense Virgo phase.
Libra
Lucky Libra! Both Venus and Mars have entered your sign of Libra. Venus is your planet, so that's a perfect match for you. Your forte is that you get along well with others. Now is the best time to allow that side of you to come out. Go to parties — better yet, give a holiday party yourself!
Scorpio
You have incredible power dates this month, Scorpio! On December 4th, Venus enters Scorpio and is joined by the Moon on December 7th and will be there until December 9th. Plan to be social, friendly or even romantic on those days. It will come naturally, Scorpio.