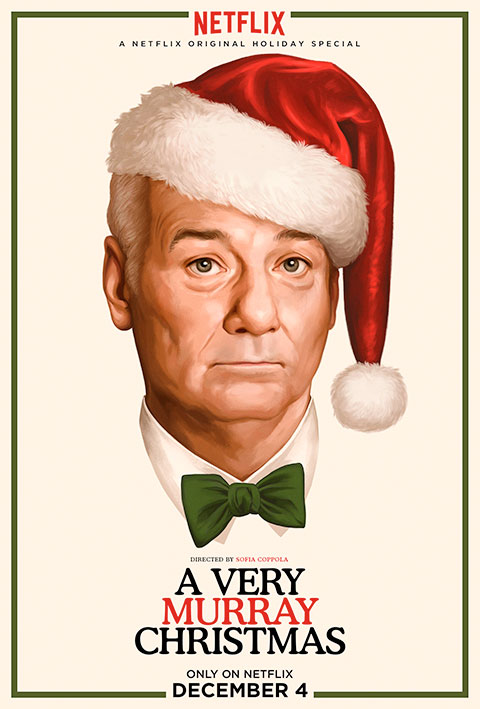 Holiday movies are an institution in this country —
Miracle on 34th Street
,
It's a Wonderful Life
,
A Charlie Brown Christmas
… Here's a new one to add to that list, courtesy of another cultural institution of ours: Bill Murray, who stars in a new musical debuting on Netflix this month. Titled
A Very Murray Christmas
and directed by Sofia Coppola, the film features a Christmas special within a Christmas special. The plot is simple: Murray plays himself and is headlining a Christmas cabaret show at New York City's Carlyle Hotel — except a massive blizzard has practically shut down the city and keeping the guests at bay. His friends rally around the actor and save the day. And, oh, have we mentioned these "friends" include George Clooney, Rashida Jones, Amy Poehler, Michael Cera, Paul Shaffer, Jason Schwartzman, Maya Rudolph, Chris Rock and Jenny Lewis? All of which makes this holiday special a holiday spectacular.