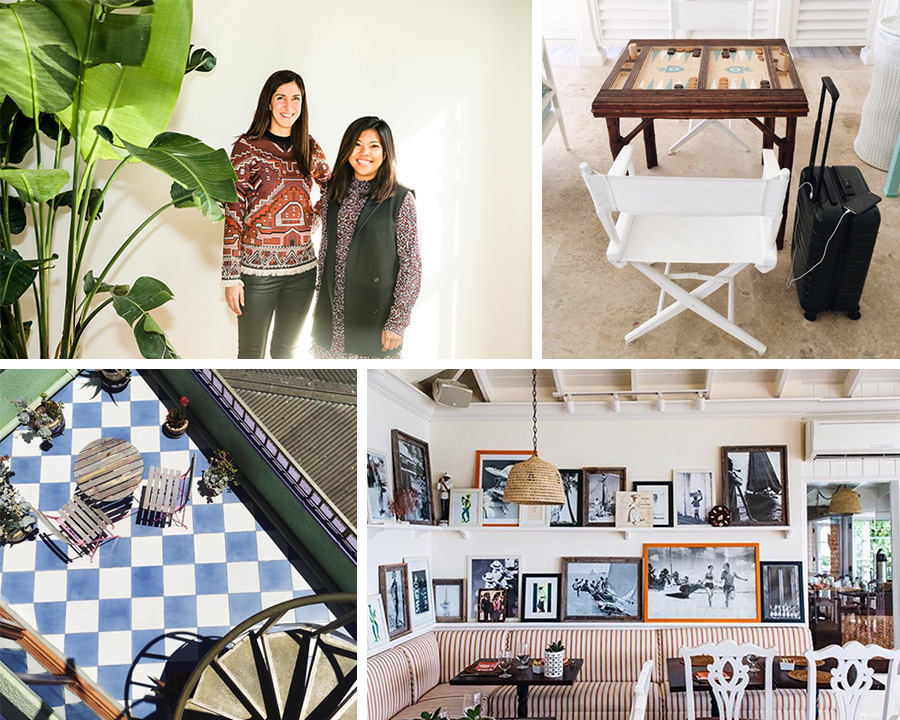 Warby Parker alums Stephanie Korey, left, and Jen Rubio have set off blazing their own entrepreneurial path with the launch of Away, a new direct-to-consumer start-up that focuses on luggage, incredibly well-designed and thought-out luggage — complete with Japanese Hinomoto 360-spinner wheels, removable laundry bags and a built-in battery for smartphones and tablets. Here, the duo share business tips — and a few travel recs, too.
Away is…
Going to make travel the seamless and joyful experience it should be.
And the initial inspiration behind it…
We both love to travel. It's really this incredible thing that allows you to experience places and cultures that are new to you, visit family and friends or make your work more productive. So often, people can become bummed by the frustrating parts (cumbersome luggage, dead cell phone, lost bags), and more than anything, we wanted to eliminate some of that so people can really focus on the joys of travel.
Most exciting part about owning your own business…
Building the team. When it's your own business, you have the final say on who joins, and I have the great fortune of working with extraordinarily talented, inspiring and funny people.
And the most challenging…
The breadth of what your job entails. I always used to have a pretty well defined role in a bigger organization. Now I need to know at least a baseline amount about so many different things, it can be overwhelming.
And how to overcome the above…
Never miss an opportunity to learn. Read a lot.
Best lesson learned working at Warby Parker…
Nothing matters more than how a company makes their customers feel. A great product at an unprecedented direct-to-consumer price is great, but if you make your customers feel taken care of, they'll be your advocates for life.
When starting a company, you must…
Have a really well-defined mission. It will help guide your decisions about everything, not the least of which is how you spend your time.
And never be afraid to…
Feel uncomfortable. If everyone spent their entire careers comfortable, absolutely no new businesses would be created.
Best business advice received…
This one is from Neil Blumenthal, one of our old bosses at Warby Parker. He said: Hire slow, fire fast, better have a hole than an a-hole. I laughed at the time, but it's so true.
Packing tips every traveler should know…
So many people are part way through their trip when they realize they don't have a game plan for keeping the clothes they've worn separate from their clean stuff. If you have a system from the start, it makes "living out of a suitcase" much more enjoyable (and way less gross!). Away's luggage is designed to make this effortless for you.
And our own top travel tips…
As soon as you board a plane, mentally shift to the time zone of your destination. If it's nighttime there, sleep. If it's the middle of the day, have activities planned that will keep you up. It's a game-changer for jet lag.