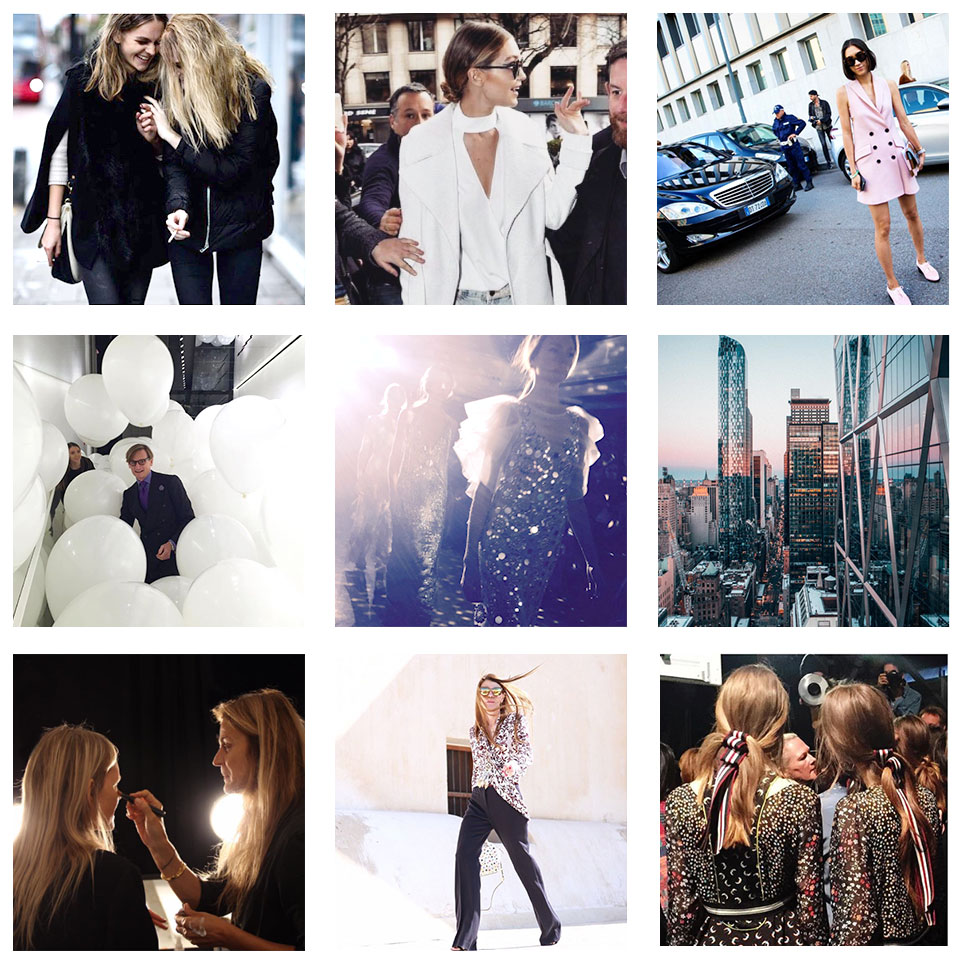 The beauty of Instagram? You can watch all the action of New York Fashion Week — from backstage to the front row to show after show and all the cool street-style moments in-between — from the comfort of your screen. Here, a few of our favorite people to follow.
Clockwise from top left:
Who: Photographer Adam Katz Sinding @le21eme
Why: He hits up all the fashion capitals, capturing the eternally on-the-move and ever-stylish fashion crowd.
Who: Model Gigi Hadid @gigihadid
Why: No explanation necessary.
Who: Eva Chen, Head of Fashion Partnerships of Instagram @evachen212
Why: We've long been addicted to her shoe-and-bag (and sometimes fruit) combos. Plus, she's Head of Fashion Partnerships at Instagram.
Who: Blogger Gala Gonzalez @galagonzalez
Why: Lives in London and New York, hails from Spain… She's the next crop of international street-style girls.
Who: Pernille Teisbaek, Fashion Director of The You Way @pernilleteisbaek
Why: She had us at hej — "hello." (We're referring to this.)
Who: Anna Dello Russo, Editor-at-Large and Creative Consultant for Vogue Japan @anna_dello_russo
Why: She's the street-style O.G.
Who: Diane Kendal, Makeup Artist @diane.kendal
Why: She gives good face. No, literally.
Who: Hamish Bowles, International Editor-at-Large at Vogue @hamishbowles
Why: No one does dapper like Hamish and you'll get your fashion with a soupçon of culture, too.
Who: Natalie Massenet, British Fashion Council Chairman and Founder of the Net-a-Porter Group @nat_mass
Why: A fashion insider's insider. And, like the rest of the world, we're curious about where she's headed next…
Check out more features from Fashion Week Issues, past and present.