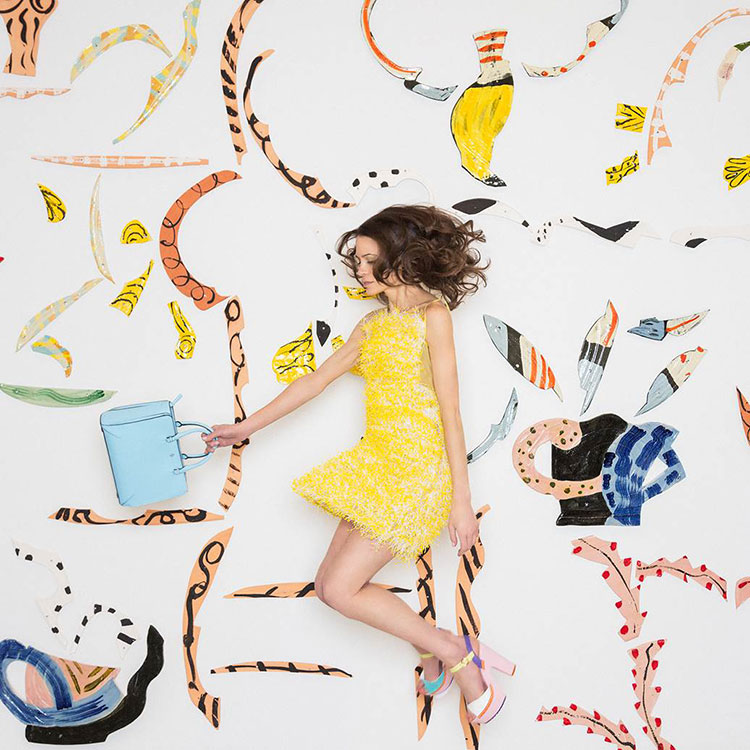 Get to know Pari Ehsan, the creative brains behind art-meets-fashion destination Pari Dust, and discover how the Robinson zip tote takes her through the day.
My story…
I'm the founder of my art-meets-fashion website,
Pari Dust
. My background is in architecture and I've channeled those skills into that of a creative director to create compositions and stories that are built around the process of discovery. I live in New York City where I'm constantly surrounded by the creative people and work that compels me.
What's in my Robinson…
Always my Mophie juice pack, Micron pen, sketchbook, Kevyn Aucoin lip gloss in Nyalia and my addiction, Aquaphor. I carry different crystals with me depending on the kind of energy I need, right now a Tiffany Stone.
I love this color because…
I'm obsessed with all shades of blue especially in combination with canary yellow. I love how this blue is on the icy side and has a bite.
When getting dressed, bag first vs outfit first…
Outfit. I'm constantly thinking of looks to pair with the art that's in my mind's eye. The bag, of course, is an extension of the outfit and can pop a look to life.
A typical day at work includes…
The beautiful thing about what I do is that every day is different. I try to write in the morning and then schedule any meetings or scout locations in the afternoon. On days when I shoot we usually try to catch the morning or midday light but it just depends on the aesthetic I'm after.