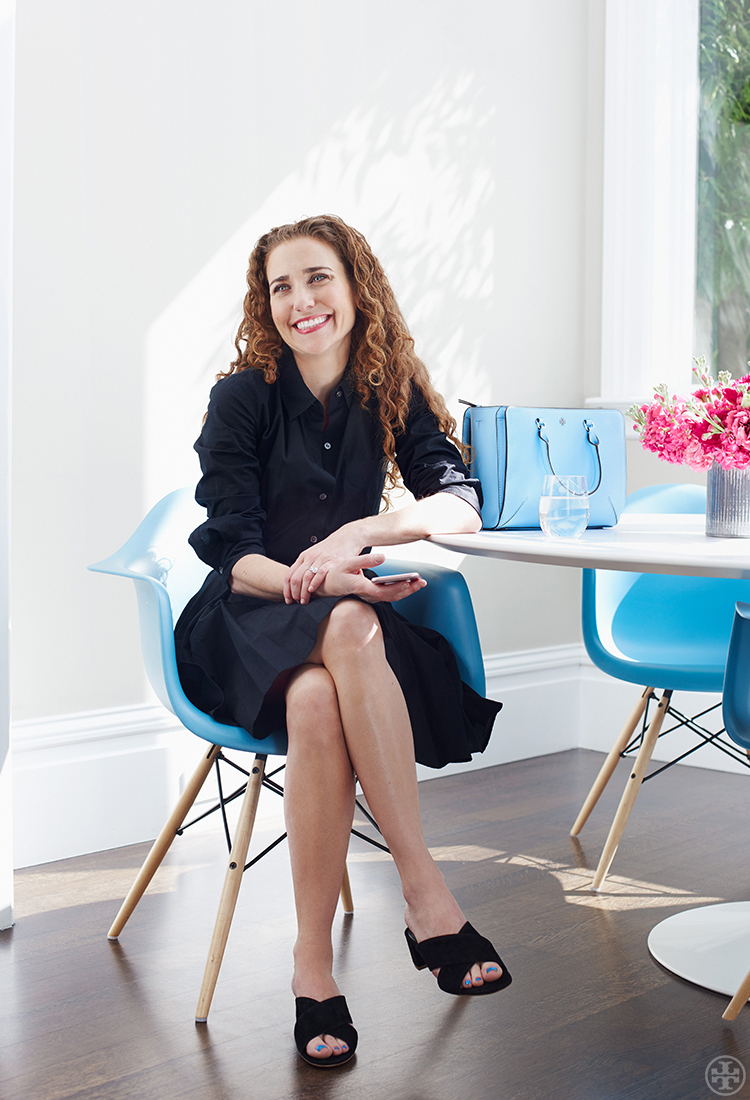 How does this entrepreneur and mother of three do it all? With passion, a great support team (both at home and work), some beauty pick-me-ups and… her Robinson small zip tote. Here, we talk to the founder of POPSUGAR, Lisa Sugar.
My story…
I am currently a loving wife, mom of three daughters and a dog, president and Editor-in-Chief of POPSUGAR. I started working in media and advertising in New York before moving to San Francisco in early 2000. I started writing in 2005 after a strong desire to create content. What began as a passion for pop culture and fashion grew into a large, loyal audience, and I wanted to make sure I could create a safe, fun, smart place for them to come multiple times a day to know everything they might need to know. We are celebrating our 10-year anniversary this year with 500 employees and a global reach of over 100 million!
What's in my Robinson…
Tom Ford sunglasses, Trident gum, lollipops of some variety for my daughters, Passion Planner and various lip balms — everything from Vaseline to Glossier Balm Dotcom, Dior Addict Lip Maximizer High Volume Lip Plumper and Smith & Cult Lip Lacquer.
I love this color because…
Blue has always been my go-to color. All shades of blue make me happy! It was a no-brainer once I saw the soft, sweet blue shade was an option!
When getting dressed, bag first vs outfit first…
Day first! I look at my schedule, and if it's more of a typical day, I usually pick a comfortable, classic outfit (button-down or sweater and jeans), and the bag is a pretty standard tote or classic shape. If I have an unusual day, a fun meeting, travel, dinner, etc., I punch it up with a brighter color or fun shape. I like to change my bag often to my mood, but I also find some weeks where I fall in love with one and keep it consistent all week.
A typical day at work includes…
Every day is different, but I would say I typically spend over half my time in meetings and the rest of the time cranking away on email. I call it directing traffic. Providing feedback, making decisions, brainstorming ideas, etc. I do meetings internally with the editorial site directors, our video team, sales and marketing. I do a lot of interviewing because we have been hiring like crazy!