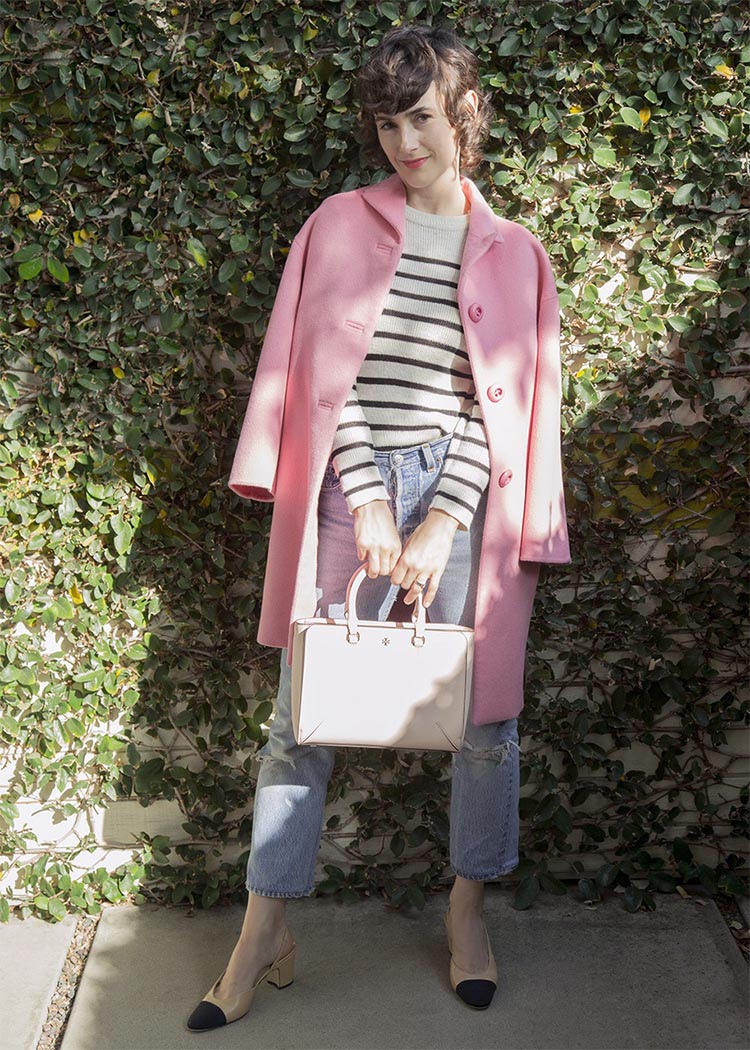 Fresh off a busy Oscars weekend, L.A. stylist Karla Welch took some time out to talk shop — and her Robinson style.
My story…
I'm a fashion stylist living in gorgeous Laurel Canyon with my wonderful husband and daughter.
What's in my Robinson…
My pen (possibly two) — I only write with a black Paper Mate Flair, three of the same Nars lipstick (Nars Heat Wave ), credit card, cash for my little coffee shop and valets (L.A.), sunglasses, iPhone and my little pouch of good luck pieces.
I love this color because…
I chose the pink because it's one of my favorite colors. To me, pink is a neutral; I don't wear it in a girly way.
When getting dressed, bag first vs outfit first…
Outfit first, but the bag is just as important. I love rotating and feel like the Robinson is such a classic — I'm excited to rock it in a preppy way, although my preppy still has a bit of rock and roll.
A typical day at work includes…
In the AM, after coffee, I meet with my two wonderful team members and we go over the daily list and figure out who is doing what, plus we think ahead about what is coming up. Then: pulling, emails, fittings. Right now I am getting ready to travel, so I'm planning ahead for that — of course, my Robinson will make a great travel companion.