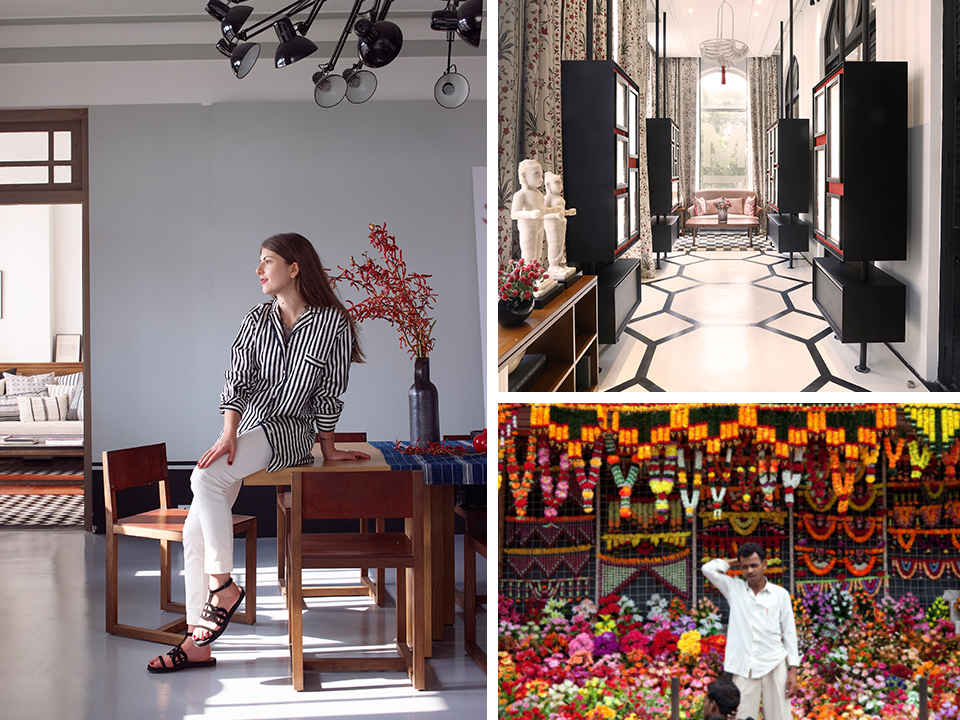 Le Mill in Colaba, Mumbai, is one of the city's hottest shopping destinations, serving up great fashion, interiors and jewelry (and treats from the in-house cafe to boot). There's a distinguished retail pedigree to the store, too. Co-founder Cecilia Morelli Parikh worked at Bergdorf Goodman and helped launched the India editions of Vogue and GQ while partner Julie Leymarie spent nearly a decade at L'Oreal. Here, we spoke with Morelli Parikh, who shared her insider's guide to the city she now calls home. (Leymarie's guide comes next…)
Mumbai is…
A box of chocolates — you never know what you're going to get.
What brought me here…
First Vogue India (launch issue) and then love.
And what keeps me here…
Love.
Packing essentials…
My mini iPad, Dr. Hauschka Rose Day Cream, a large blue cashmere shawl from Jannavi, a very old embroidered military jacket by Dries Van Noten (goes with anything and everything).
First-time visitors must…
Stroll on Marine Drive at sunset, walk through Crawford Market in the morning (and see the pattern in the chaos), watch a Bollywood film at Regal Cinema.
During the day I recommend…
Visiting Phillips Antiques, discovering local contemporary art at Project 88, Chatterjee & Lal and Chemould galleries, buying jewelry from The Gem Palace at Le Mill, strolling through Fountain and Ballard Estate and soaking in the incredible turn-of-the-century architecture.
And at night…
Having drinks at the Social (if you're trendy and very young, which I am neither) or finding someone who will sign you into the very old school Yacht Club and having gin and tonics at its Harbor Bar.
The best view can be found at…
From the terrace of my house (sorry) you can see the best view of the Queen's Necklace (Marine Drive), or just as good, is the Dome Bar at the InterCon Hotel down the street.
The local eats and best place to find them…
The Table in Colaba — best organic real farm to table food. When I travel, I literally crave their shaved snow-pea salad. Britannia in Ballard Estate serves exceptional Parsi food, half Iranian and half Indian. Only open for lunch.
And the cocktail to drink if you want to be mistaken for a local…
Chandon sparkling wine. India's super-refined version is absolutely delicious and not at all expensive. You can drink this almost anywhere, but a good place to start is AER bar at the Four Seasons.
Local words and phrases to know…
Acha (means good, or ok). Sidda (means straight, very helpful in a taxi). Panni (water, super-helpful in hot India). And it's not Mumbai, it's Bombay. No local calls it Mumbai.
One secret only a local would know…
Cricket is literally a religion. And the best place to watch it is at the CCI Club.
Read Part II of this feature, Leymarie's guide to Marrakech, here.
Explore more features from the Getaway Issue, past and present.