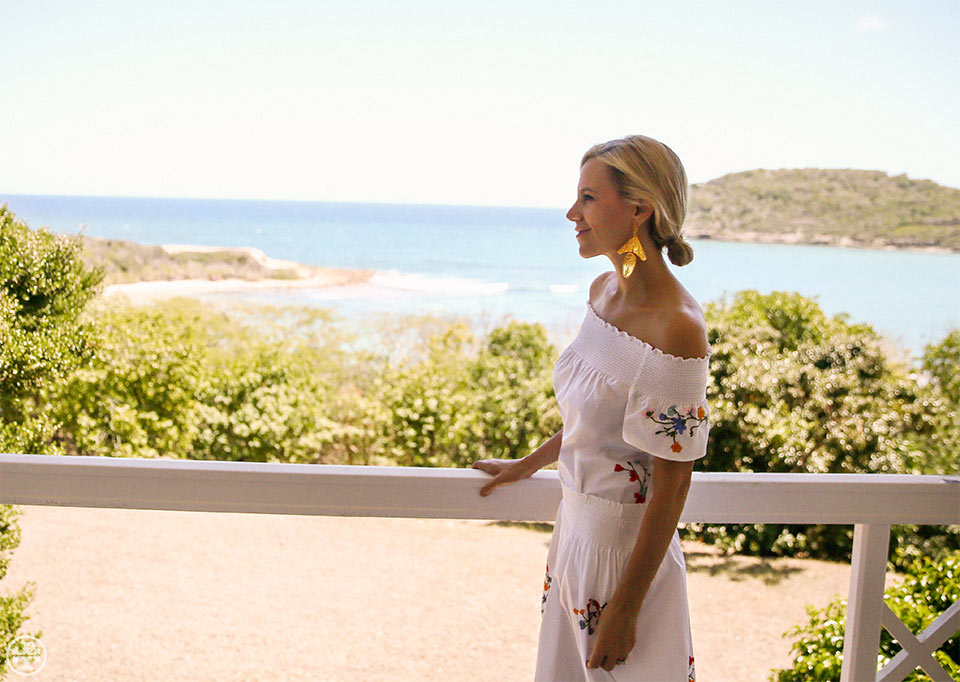 Tory Daily kicks off its Getaway Issue with an interview with Tory, here wearing the Eliza top and Cassie skirt. Read what she has to say about the vacation life, packing 101 and more.
What are your plans this year?
My boys and I are going where the water is. Give us sun and water any day — it can be fresh or ocean. We're all water babies.
What are you packing?
Year-round, I have to cover up with a good moisturizer with SPF, a hat and sunglasses. I always take tunics and easy dresses that pack easily. Sandals are a must: flats for day and wedges for evening. And jewelry.
Are tunics for the pool or beach?
Yes, but not exclusively. Tunics are the ultimate get-away look. They're a layering piece for swim suits, but they can be styled for evening, too. This season, we did embellished linen looks that are perfect for relaxed dinners.
What's your ideal get-away?
If I'm with my family, I'm happy. We like to stay active during the day. My boys surf; I paddle board and row. We all love fishing, snorkeling, diving… But I also like to relax. When my mother Reva and my brothers' families travel with us there are a lot of games — charades and board games — too.
Explore more features from the Getaway Issue, past and present.