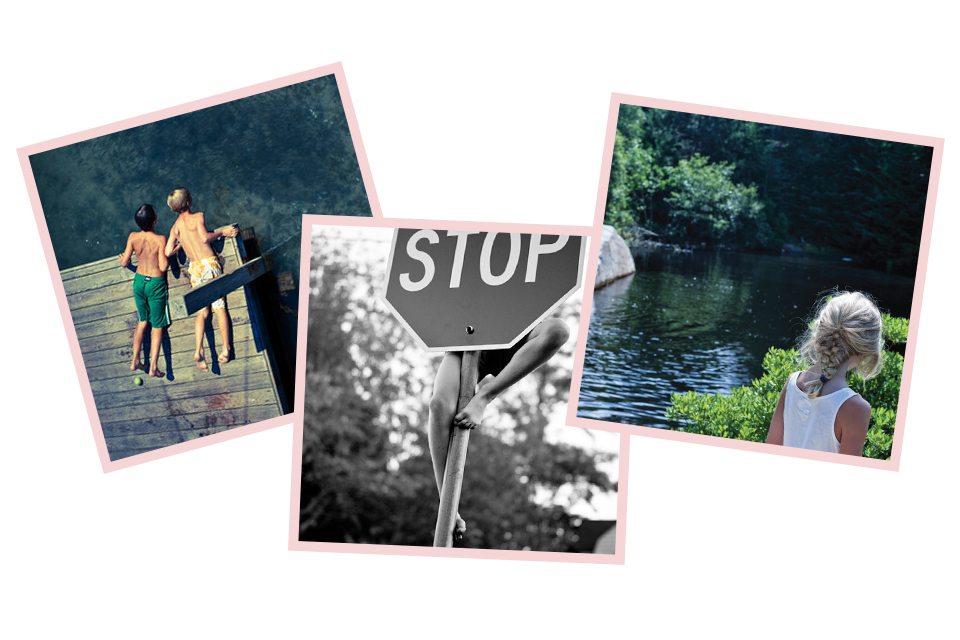 Two talented mothers. One street. And 52 weeks.
That was the winning recipe for Susan Conley and Winky Lewis' book, Stop Here, This is the Place, a collection of Lewis' evocative photographs and Conley's poetic prose that, paired together, document what the duo call "a year in Motherland." Living on the same street in picturesque Maine, their families two doors from each other, Conley and Lewis developed a plan: At the beginning of each week for one year, Lewis would send Conley a photo — of their children, the street they lived on or of different outdoor snapshots — and then Conley would write a small story to accompany the image.
The precious moments captured by the pair in word and photograph are those that many of us can identify with as daughters and mothers ourselves: the times we watched mom get ready in the morning, the stuffed animals that became our closest confidants, the euphoric days spent in lush apple orchards getting "the good kind of lost"…
Interestingly enough, as two preoccupied mothers, Conley and Lewis didn't discuss the project much, making this book a work of art that materialized organically and beautifully on its own.
Read more features from our Mother's Day Issues, past and present.