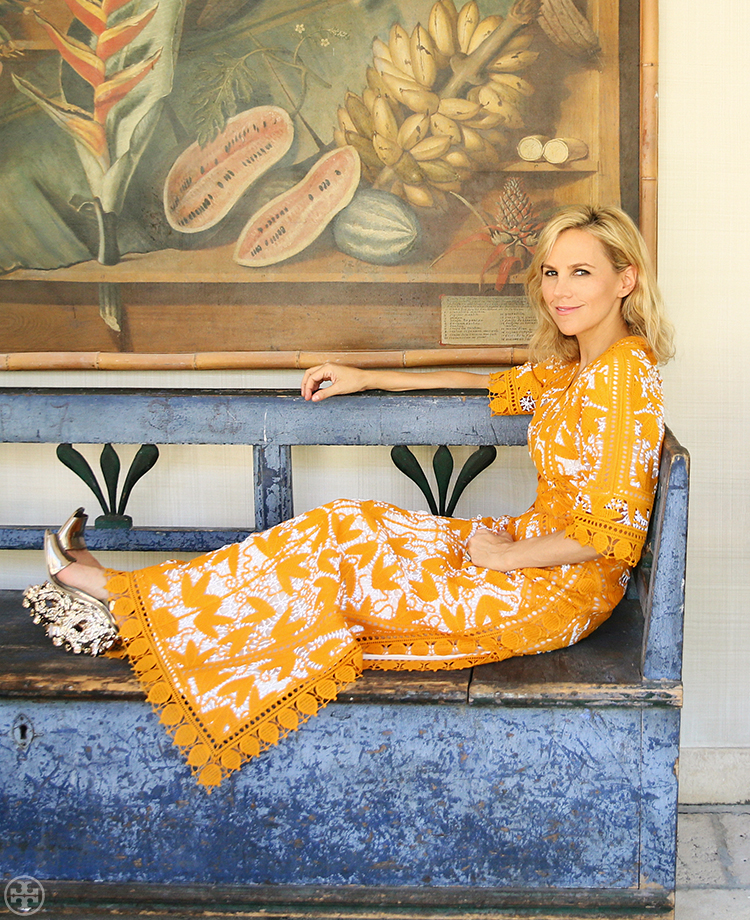 What are you wearing here?
Our
Sierra caftan
— a guipure lace caftan we showed on our Spring/Summer 2016 runway. I love the bright marigold color.
Where and how would you wear it?
The long caftan epitomizes relaxed glamour — for day and especially evening. It's flattering, effortless and easy to move in. My mother and grandmother lived in them during the summer — hosting dinners and parties around the pool and in the backyard. They'd wear a great piece of jewelry — a cuff or a statement ring — and then be barefoot because it was warm out. So chic.
How do you wear it?
I start with a high heel like our sculpted Firenze sandal, but inevitably end up kicking them off. I'll add a gold collar to complement the marigold lace, but if we're at the beach, simple and natural is the best.