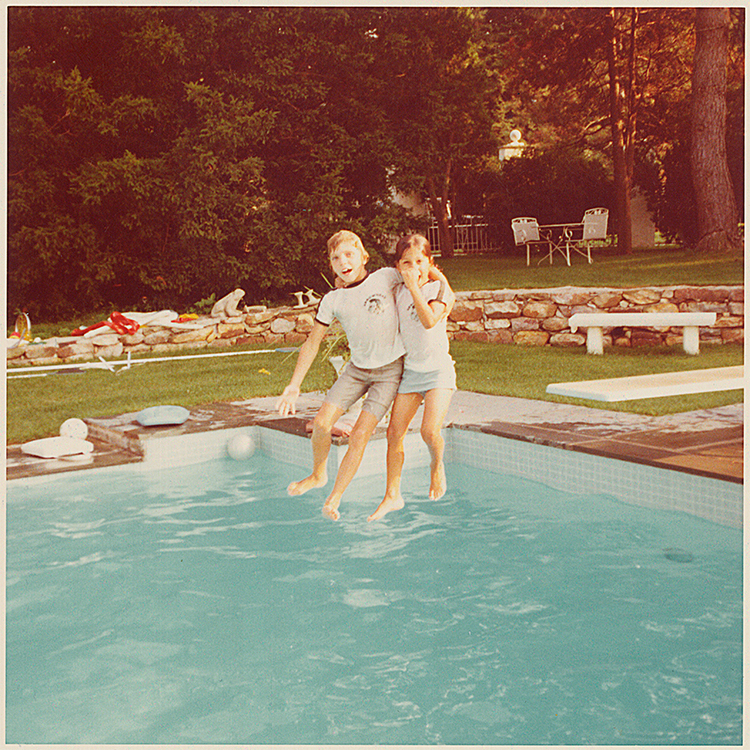 According to Susie Cox in her book Susie's Sun Signs, Gemini are great multitaskers and "one of the best entrepreneurs of the entire zodiac." It's important that they follow their own rhythm. They love travel, and the process of creating. "Boredom isn't in your vocabulary and never will be," she writes. "In fact, you don't even understand the concept of boredom when there are so many wonderful things to investigate in this wide, wide world." Cox also adds that every Gemini has a book in him or her. "Write that book that's been on your mind," she advises.
A multitasker and an entrepreneur? Who loves to travel and create? And what is that about writing or wanting to write a book? For this month's zodiac personality, we didn't have to look far. In fact, we went in-house. Meet our Gemini spotlight above: Tory, above right, who celebrates her birthday on June 17.
To discover your horoscope from Cox, now that we're in the air sign of Gemini (May 20th – June 20th), keep reading.
Gemini
Happy birthday, perky Gemini! This will be a great birthday month for you, since the planet of beauty, Venus, will be entering your sign on May 24th. This is the time to pamper yourself with luxury and tender loving care. Maybe a massage is in your future.
Cancer
Venus will be going through your sign of Cancer from June 17th to July 12th. See if you can plan for a relaxing and restful holiday during those dates. That would be a great time for a family vacation!
Leo
Mid-June is your magical time for this next month. You will realize right away that many issues could get resolved when you focus on your priorities. Be sure to schedule important meetings during mid-June.
Virgo
Benevolent Jupiter will be in your sign of Virgo until September 2016, so now is your time to expand your thoughts and think big. Be sure to watch the Moon joining Jupiter in the evening sky on June 10th to 13th.
Libra
June will be a good month for you to get together with your family for either a holiday or a family reunion. The focus will be on the elders and patriarchs, so plan for reminiscing. Maybe pull out old photo albums in preparation.
Scorpio
The Moon will be in Scorpio and will join bright red Mars from June 15th to 18th. Mid-June will be a passionate and creative time for you, dear Scorpio. You will feel your emotions deeply and your intuition will win over logic.
Sagittarius
The Full Moon will be in your sign of Sagittarius on May 21st. This is the perfect weekend for a road trip for you. Travel from May 20th to 23rd for a fun, quick holiday. Go somewhere new.
Capricorn
The strong triangle in earth signs is still happening now and you will continue to feel empowered all the way through the first week in June. This is a great time to look at your finances and talk to you advisors for council.
Aquarius
Your sign of Aquarius likes your independence. Yet, from May 26th to 28th you will feel in the mood to be more social. Communication is excellent on those dates, so go to a party. Better still, have a party of your own and invite your wildest friends for a raucous evening.
Pisces
Your sign of Pisces is already dreamy, but the last week of May will put you into even a more artistic or maybe spacey mood. This will be a great time to use your imagination and let your creativity fly.
Aries
The first week in June will bring a dynamic and exciting event into your life. You might be surprised at first, but will ultimately be ready for the new adventure. Be bold and brave, dear Aries!
Taurus
Mercury has been retrograding in your sign of Taurus for the last month and is finally done. That was a great time to release what you no longer need. Do you have a new look on your life now? Now is the time to start fresh!