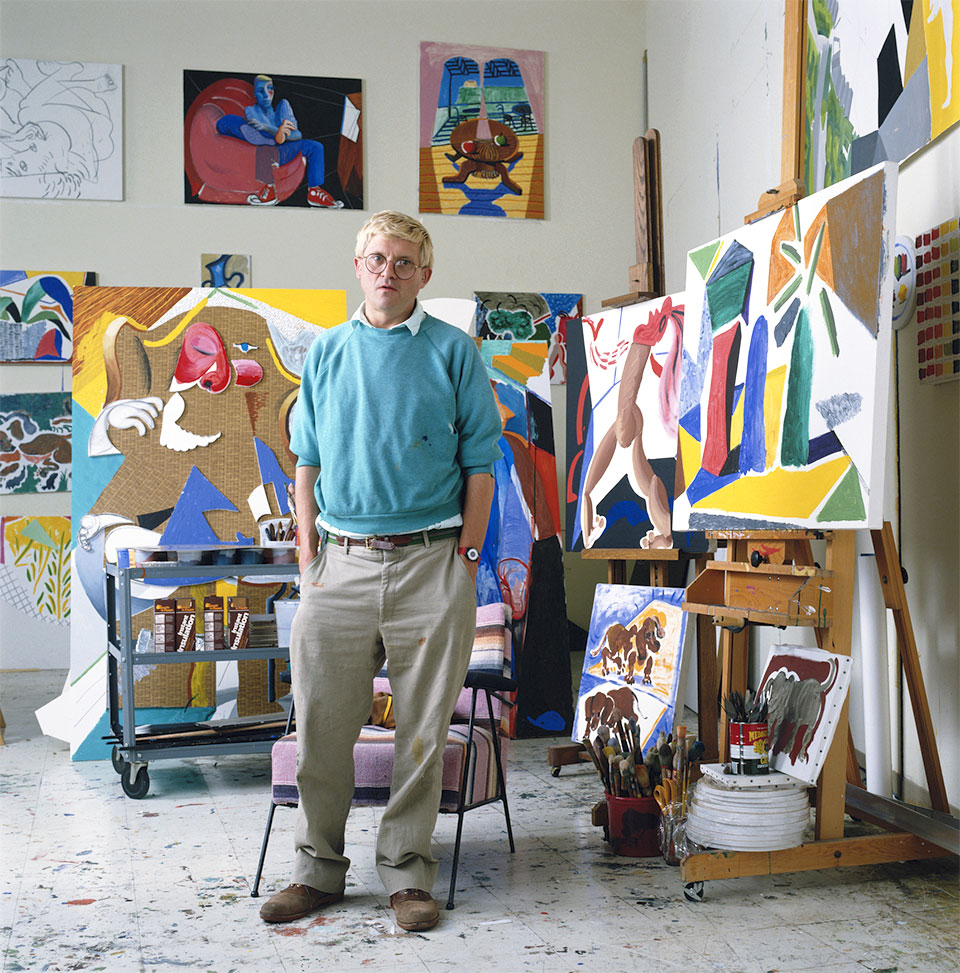 With a slate of new and upcoming exhibits and a recently released documentary, artist David Hockney is having a moment — all gearing up for the artist's 80th birthday celebration in 2017. Here, a breakdown.
The Yosemite Suite
After a run at Pace Gallery in New York,
The Yosemite Suite
makes its debut at
Annely Juda Fine Art
in London (June 28) and
LA Louver
in Venice, California (July 13th). The focus here: Hockney's landscapes of California's Yosemite National Park that the artist painted
en plein air
— with the "Brushes" app on his iPad.
David Hockney: 82 Portraits and 1 Still-life
The Royal Academy of Arts exhibition, which opens July 2nd, features a new body of work that marks Hockney's return to portraiture. Subjects range from fellow artist John Baldessari to designer Celia Birtwell to gallerist Larry Gagosian.
David Hockney
In November, Australia's National Gallery of Victoria stages a massive solo exhibit on the artist with more than 700 works from his decades-long career, from the 40-feet-wide Bigger Trees Near Water oil painting to his digital drawings and his 18-screen, 22-minute video The Jugglers.
David Hockney: I Draw, I Do
Ireland gets its dose of Hockney with David Hockney: I Draw, I Do, opening August 19th, at the MAC in Belfast. The show spotlights both early work (e.g. his Paper Pool series from the Seventies) as well as his more recent oeuvre.
Hockney
Directed by Randall Wright, Hockney offers an intimate glimpse at the artists influence and career. Done with Hockney's cooperation, and with full access to his achieve, the documentary features interviews with members of his circle as well as never-before-seen personal photographs and home movies, adding untold layers to his story.