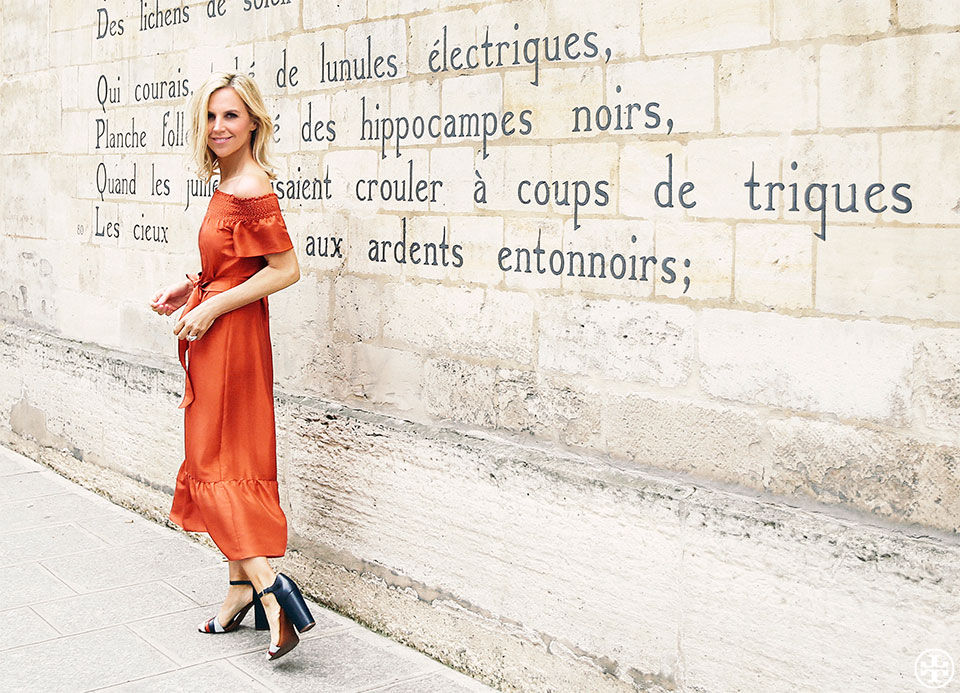 What is the story behind Pre-Fall 2016?
Pre-Fall 2016
celebrates the quiet strength of poet, writer and artist Etel Adnan. We found inspiration in her beautiful sense of color and contrast as well as her travels and multicultural spirit.
How does that translate to the collection?
We played with pattern, proportion and fabric — embroidered sequins; color-blocked Chantilly lace — and kept the mood and silhouettes relaxed. Adnan is known for her arresting landscapes, and we layered in gentle colorscapes in lace dresses, silk bombers and pleated skirts.
And the accessories?
The accessories pick up on some of the themes in the clothes, like palm prints that we did in appliqué leather and suede. There's a camera bag — Etel always carried one during her many years as a newspaper editor — that is one of my favorites. There is a lot of detail: laser-cut leather pieced together in patterns on wood-block platforms; graphic jewelry; oversized sunglasses.
What are you wearing here?
I'm wearing our Ramona maxi dress, a silk strapless look that works for balmy summer days and evenings. But the burnt orange color segues nicely into fall evenings. It's a color that can play back to so many others — navy, cream, teal, olive…