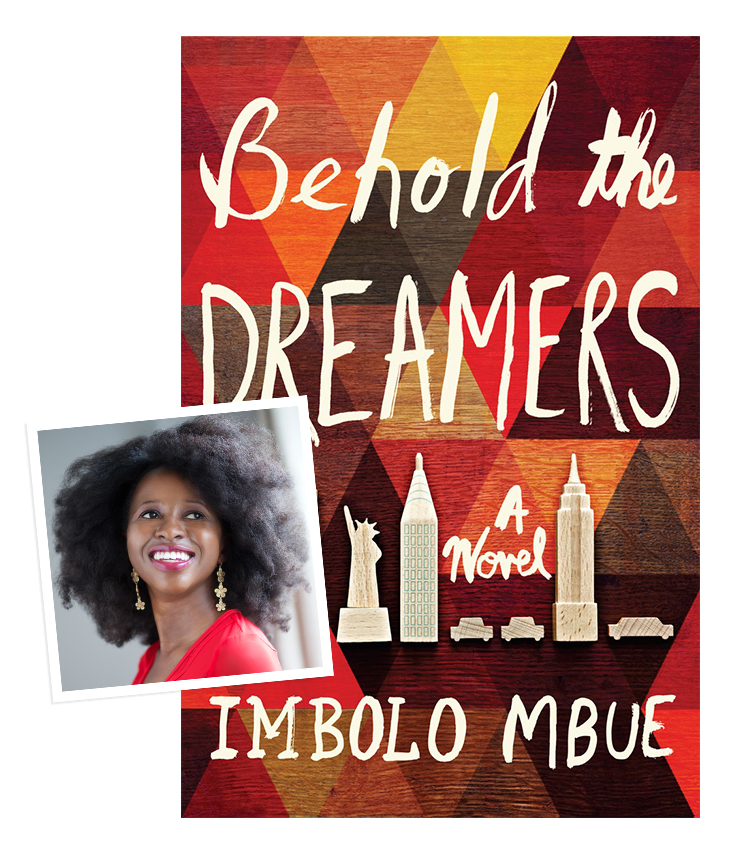 Imbolo Mbue's first novel Behold the Dreamers (Penguin Random House) feels like an especially poignant read this summer. Her tale of Cameroon immigrants chasing their American Dream in New York, set against the fall of Lehman Brothers in 2008, is as timeless and on-point as any coming-to-America story in any century. Even though it won't be out until August, it has gained the kind of attention and accolades most writers dream about after a book debuts. Jonathan Franzen, another of our favorite authors, said this after reading Behold the Dreamers: "Imbolo Mbue would be a formidable storyteller anywhere, in any language. It's our good luck that she and her stories are American." Here, Mbue wrote a brief essay about the author and book that made her want to be a writer.
How Song of Solomon Impacted Me
"Toni Morrison's Song of Solomon entered my life through a stroke of serendipity and changed it in ways I could never imagine a book could change a life. It was the spring of 2002; I was living in Fall Church, VA, a town in which I had no family or friends. As I was wont to do under such circumstances, I went to the public library looking for a book, perhaps a book by an African author since back then I primarily read books by African authors. Fate, of course, had other plans, because the moment I entered the library, I noticed Oprah's Book Club selections prominently displayed in the library, and when I went closer to inspect the books, Song of Solomon immediately caught my eyes. I borrowed it, believing it was a story inspired by the biblical book of a similar name, but from the first page, I could tell it was no such book.
Having never read Toni Morrison, and having barely read contemporary American literature, I was enraptured from the first page by the story of Macon Dead, and by the sheer beauty and power of Ms. Morrison's prose. I remember telling a friend, midway through the book, that if God were a writer, He would write like Toni Morrison. Even though I'd been a lifelong reader, I'd never considered writing, but the moment I finished reading Song of Solomon, I began writing and I haven't stopped writing since then."