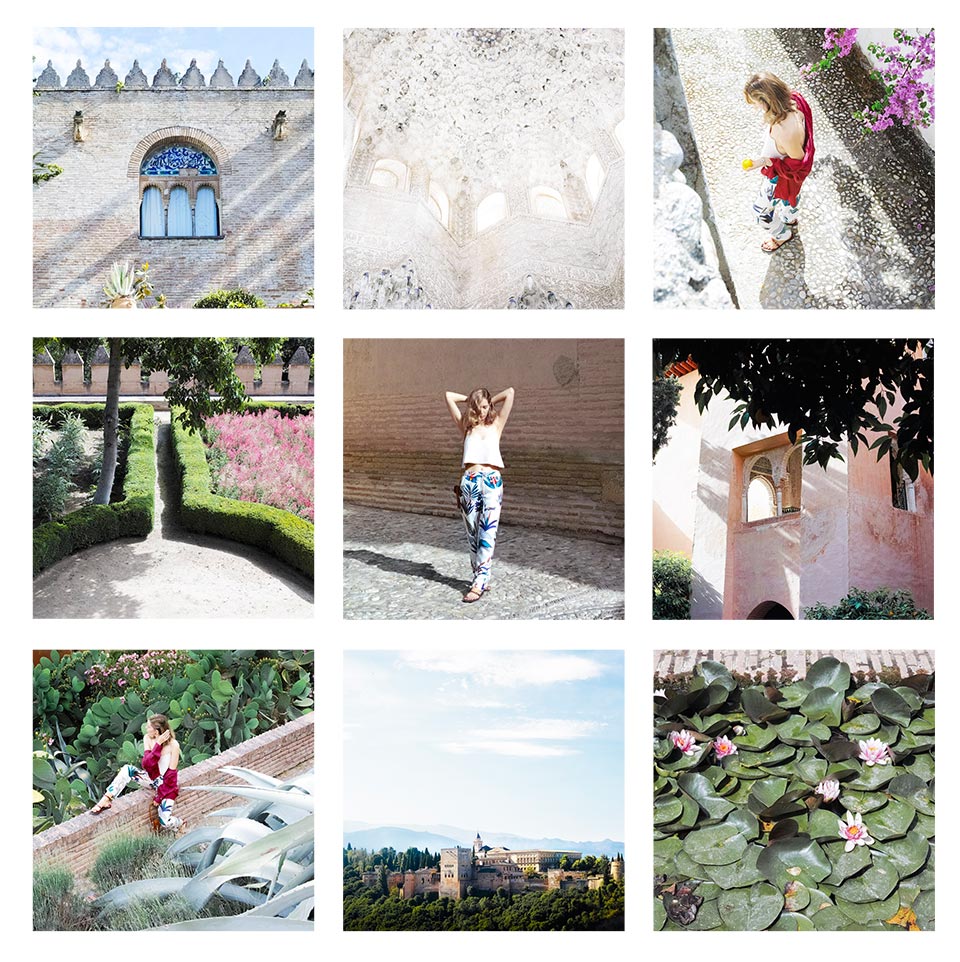 Part II of Pauline Chardin's tour of Andalusia is here. Earlier this month, The Voyageur blogger revealed her must-visit spots in Málaga and now she sets her sights on the neighboring city of Granada, which she chose because of "its comeback as a cultural destination." Here wearing Tory's Adele pant, the photographer shares her snapshots and favorite destinations.
The ​Alhambra
​​The
mythic palace
is generally the reason you come to Granada, and it is indeed worth the trip. My favorite thing about it were the gigantic gardens that alternate between perfectly manicured and romantically disheveled. The place is booked up weeks in advance, so be sure to buy your ticket online ahead of your trip.
​​Oriental Pastries
Granada is famous for its tapas, but for me the real treat are the delicious oriental pastries you can buy in the former Arab quarter. Stop at Pastelería Andalusí Nujaila, on ​Calle Calderería Nueva 9, to get your daily fix of pistachio and almonds sweets.
​
​Albayzín and ​Realejo
​Exploring the hidden corners of the hilly Albayzín neighborhood, filled with Moorish mansions and whitewashed walls​ is compulsory, but you would be smart to also take a detour by the Realejo. The streets of the former Jewish quarter, right below the Alhambra are dotted with cármenes, ancient private gardens​ that offer beautiful views on the city. The biggest of them, the Carmen de los Mártires, is actually open to the public.