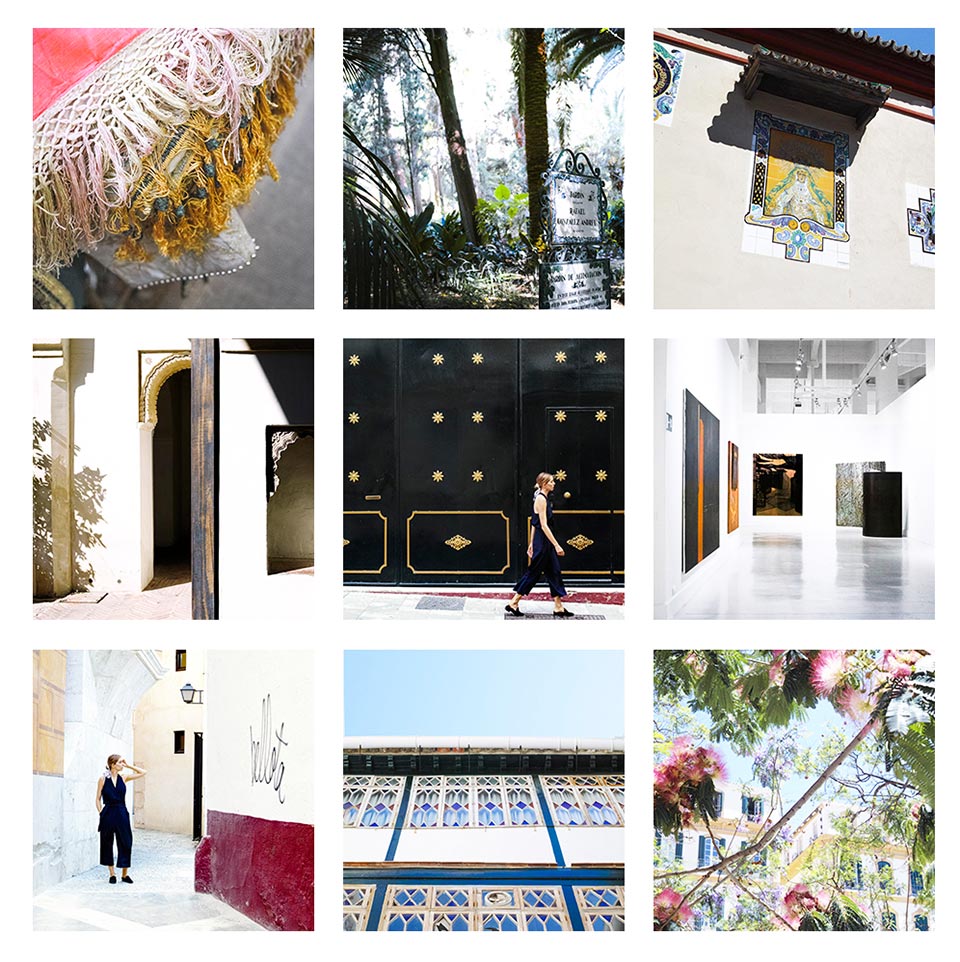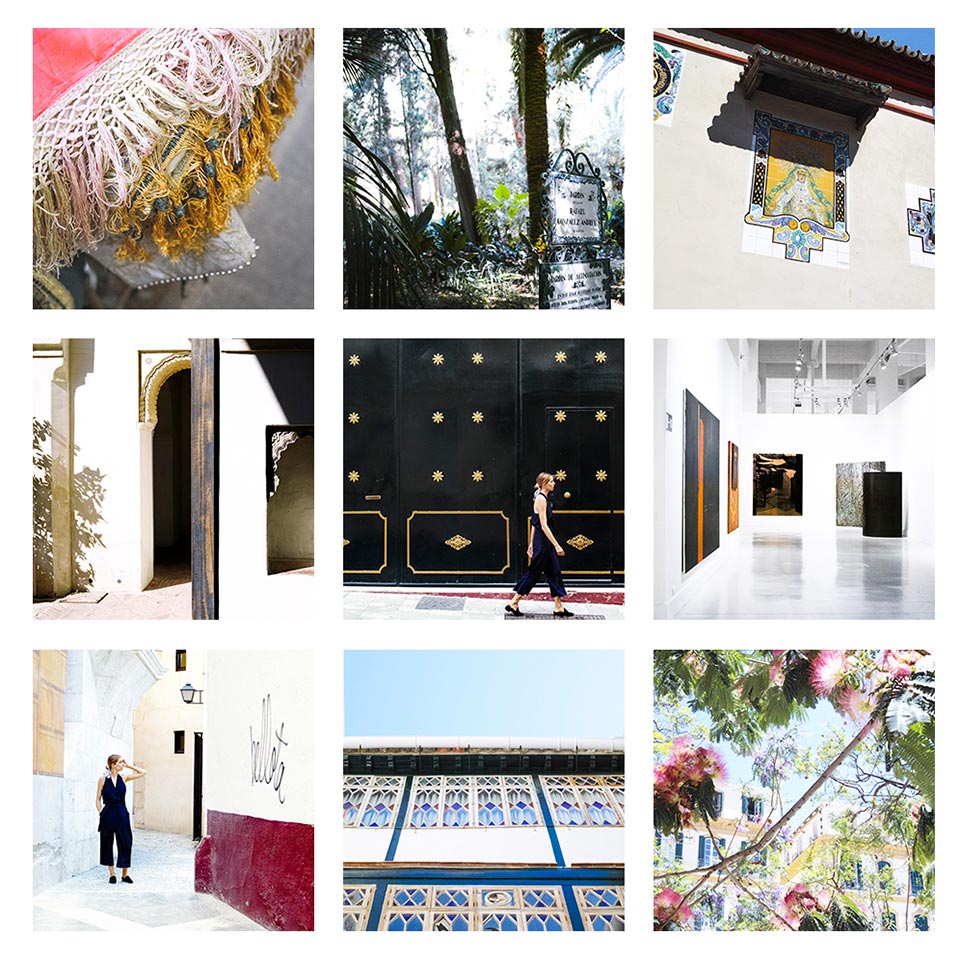 The Voyageur's Pauline Chardin is back — and this time she brings us along with her on a recent trip to Málaga, Spain. "​Spain's southern region, Andalusia, always felt like a land of plenty to me, with an impossible abundance of sun, food​ and culture," she writes. "Once you've gotten a taste of it, it's not hard to find an excuse to go back to enjoy these blissful patios one more time." Here wearing Tory's Campania jumpsuit, the photographer and travel blogger tells us about the can't-miss spots — and shares her gorgeous pictures to boot. (Next stop, coming later on Tory Daily: Chardin's guide to the neighboring city of Granada…)
​Museum Renaissance
What recently put Málaga back on the map was the mayor's decision to make it a cultural destination with big investments in culture​. What this means: an annex of Paris'
Centre Pompidou
and St Petersburg's
Russian Museum
, a
Picasso museum
and my three favorites: the
Carmen Thyssen museum
, the
Centro de Arte Contemporáneo
​ and the lesser-known
Museo de Artes y Costumbres Populares
​.​
​​
La Casa del Cardenal
You can tell that something is definitely happening in the old town, with new buildings coming up and old ones being restored everywhere.​ On Calle Andrés Pérez in particular, the selection of shops and restaurants is particularly interesting. My heart goes to
La Casa del Cardenal,
on the number ​13, an antique store set in a 17th-Century mansion with a gorgeous patio.
​​Alcazaba
Málaga's own moorish citadel isn't as impressive as the Alhambra, but it's also almost unknown in comparison, which makes it a pleasure to visit. The palace rooms, with their collection of fountains, are, in a much sober way, strikingly beautiful.​
Jardín Botánico-Histórico La Concepción
Málaga can get pretty hot and if you don't feel like going to the beach, the perfect antidote is to look for some greenery. In the northern part of town you'll find a botanical garden dreamt up by a Spanish Marquis and a French gardener in the middle of the 19th Century, and it's safe to say that it retained a lot of its old-world charm.