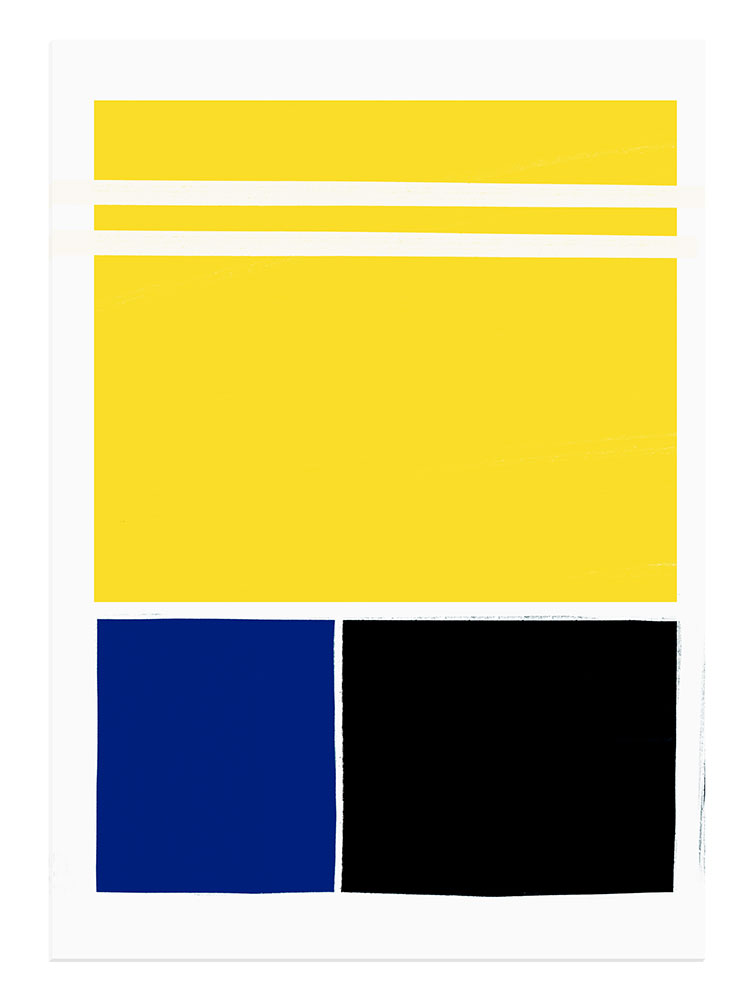 Get to know the Hamburg-born and -based German artist with an engaging, graphic, makes-you-smile Pop aesthetic.
The art bug bit when…
Maybe when I started to collect these little cocktail umbrella picks that topped a lot of ice cream cups in the early Nineties…
My very first art love…
In my very early days, I had an intense period where I was obsessed by these colorful, oddly twitching figures by Keith Haring.
The artists who inspire me the most…
I don't know. There are a lot of artists and other people who seemingly have nothing to do with art that inspire me equally.
I'd best describe my signature style as…
Contrasty and constructed.
And how I came to it…
I like to simplify things and I like to keep a certain distance by doing that. Life is multilayered and often appears blurred to me so I try to find sense and meaning in small occurrences and if I discover something there, I like to expose and clarify it by strong and simple colors.
Favorite subjects to paint…
Trivial objects, because they come along so indifferent that it just makes me want to bring them into the spotlight to see how they can perform actually.
And my preferred medium/tools…
Right now I'm mostly working with my tablet, but generally I don't really stick to a certain tool. Whatever it needs to show what I want to show in that moment.
When I get the artist equivalent of writer's block…
I go to bed and hope to wake up with a new perspective.
A good work of art should always…
Stand on its own.
And as an artist, I could never be without…
Doubts, I guess.