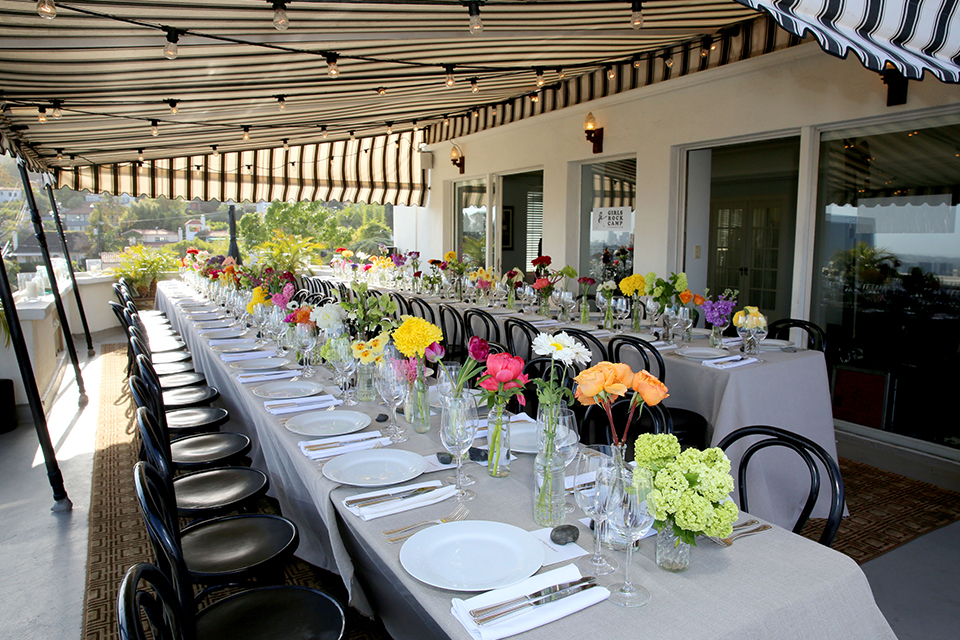 Josh Wood is a party-planning guru. Think that's an overstatement? Just check out his CV, which ranges from concerts and store openings to pretty much every amfAR gala out there. Here, Josh chats about his entrée into the industry and shares his insider tips to throwing the best bash ever.
I got into party planning because…
Now that I am older, I can see that I always threw parties. I would do magic tricks at my sister's birthday. I would invite the entire school over when my parents were out of town when I was in high school. As I became more interested in politics and charity with age, the events became more sophisticated and had a philanthropic angle. But whether doing an event to raise four million dollars for charity, or throwing a party for a fashion house, it still feels the same as hanging decorations with scissors and tape as a kid.
My entertaining/event style is…
Smart. Sophisticated, but comfortable. All my events are very formal, but should feel like a family event. More than anything, I try to make people have fun and leave with an element of joy or surprise.
When planning a party/event, I always begin with…
Since we do global events, I always study the city or country that we are in. I try to meet people, taste the food, good out to see the nightlife, visit museums… I like taking in the sensibility of a people and creating the event after getting to know a city. I LOVE to travel. Everything is inspired by travel.
I get guests comfortable by…
Never showing that I am nervous or upset.
To set the perfect mood…
Know your audience. When doing an event for Tom Ford, all the design from florals to décor had to be angular and minimal. This year in Brazil with Vogue, we are doing wild florals and patterns based on Tropicalia music…
And when it comes to the guest list…
Always get the best people but mix them up. Too much of one thing is boring. Too many rich people is boring. Too many good-looking people is boring. The mix and the contrast is what makes a good party. Texture!
The best lighting is…
Amber. Always amber.
And as for music…
A band is always better than a performance to "track." I love talented people. I'd rather have a performance that will knock someone's socks off rather than the most famous person of the moment. We had Lang Lang at amfAR Hong Kong, who is obviously a superstar, and he was incredible. That's very special… getting someone who is super famous but also super talented. That makes a memory.
My history with amfAR…
I've been producing events for amfAR for almost eight years: New York, Los Angeles, Paris, Rio, Sao Paulo, Toronto, Miami, San Francisco…and Hong Kong. It's the most amazing organization and they will find a cure to HIV and AIDS by 2020. The CEO, Kevin Frost, is the smartest person that I know. I would follow him to the moon. He's who you want fighting your philanthropic battles for you. I just raise the money. He does the hard part… and the most important part.
Most memorable party I ever threw…
Wow. I've done so many fun events. I love every single thing that we have done. The night before my wedding, we rented a boat in Corsica and took guests to an empty beach and my friends curated an amazing surprise picnic at sunset of local delicacies and amazing wine. That was the most memorable because it was full of friends and family that I love. Plus, it was the best food ever. I always love the food. Who doesn't love a beach picnic?
My quick fix for last-minute party disasters…
More champagne.