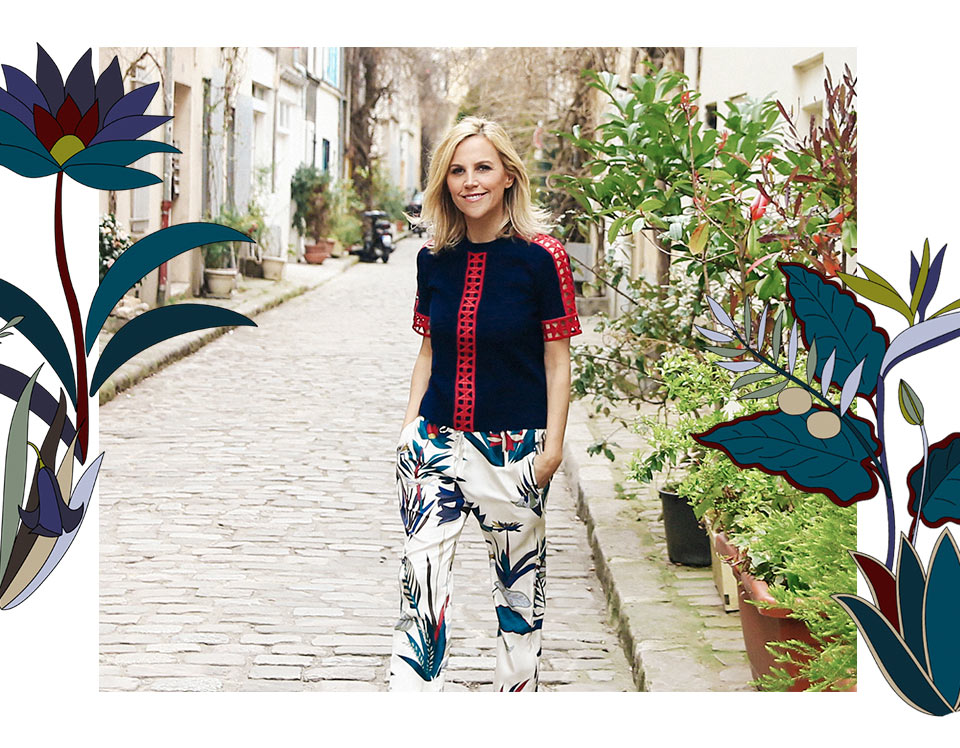 Learn all about the season's big print motif from Tory, here wearing the Rosemary sweater and Adele pant.
What inspired the season's big floral print? 
We always love to incorporate a statement print that can be translated across the entire collection, from clothes to accessories. For this Pre-Fall 2016 season, it's the bold Utopia floral print. I love how it pulls from the oversized, hyper-floral style of Henri Rousseau's jungle paintings, while its blue, green and red colors play back nicely to the earthy tones of the rest of the collection. 
How do you wear it?
It can work as an accent piece — like a scarf worn as a bohemian head scarf or tied casually around the neck — as well as a statement. I love our Adele pant in Utopia. It's graphic and tailored, and it works perfectly for summer and fall.