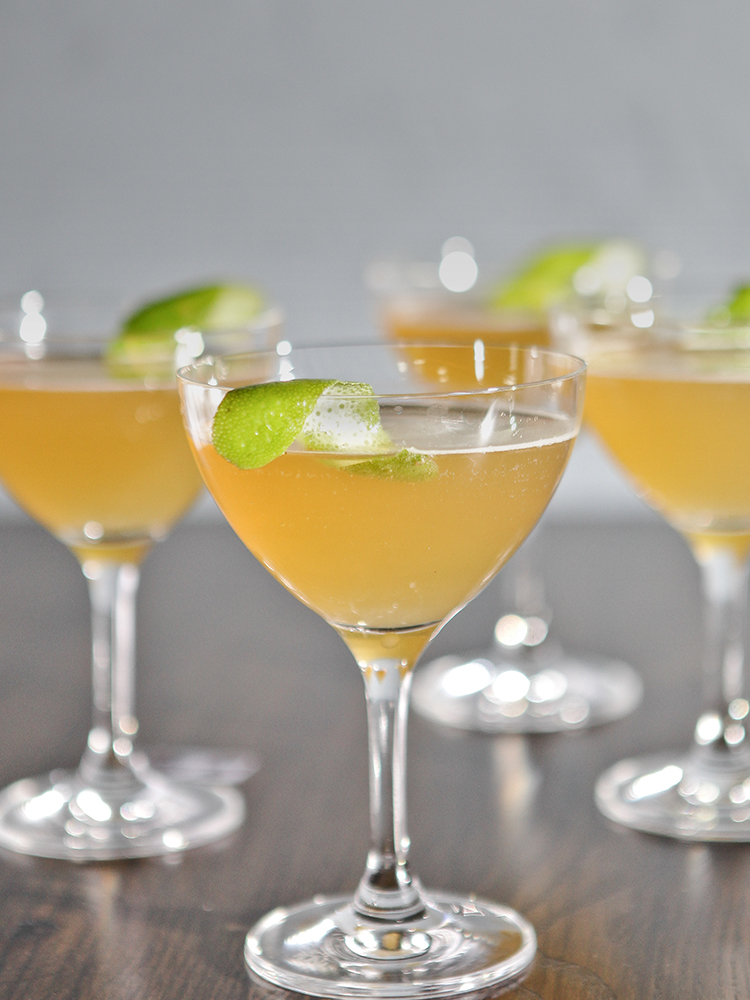 Calling all hosts and hostesses… Double as your own party mixologist with Cocktail Courier, a subscription service that delivers cocktails — from renowned bartenders around the world — straight to your home. Here, a recipe from Chicago's own Liz Pearce, beverage director and GM of The Drifter. "This daiquiri packs a zesty punch, with bright citrus to wake up your palate," says Pearce. "Perfect for crushing on the patio, or pretending you're on vacation."
Ingredients
1 1/2 oz Sailor Jerry Spiced Rum
1/2 oz Combier Pamplemousse Liqueur
1 oz fresh lime juice
1/2 oz jalapeño simple syrup
Garnish:
2 dashes Bitter Truth Celery Bitters
Lime twist
Directions
Chill coupe glass in a refrigerator or freezer. Measure and add all ingredients, not including garnish, to cobbler shaker. Fill shaker with ice, place top of cobbler shaker back on the shaker, and shake vigorously for 10 seconds. Remove coupe glass from refrigerator or freezer. Strain shaken cocktail into the glass.
For garnish, add 2 dashes of celery bitters to the top of drink. If using a knife, cut a quarter-sized twist from a lime and squeeze between thumb and forefinger downwards over the drink, so that the oils in the outside of the skin express onto the drink. (If using a potato peeler, you may use it to cut a long, wide swath of peel from the lime and express it the same way, before placing it in the drink.)
Read more features from our Entertaining Issues, past and present.