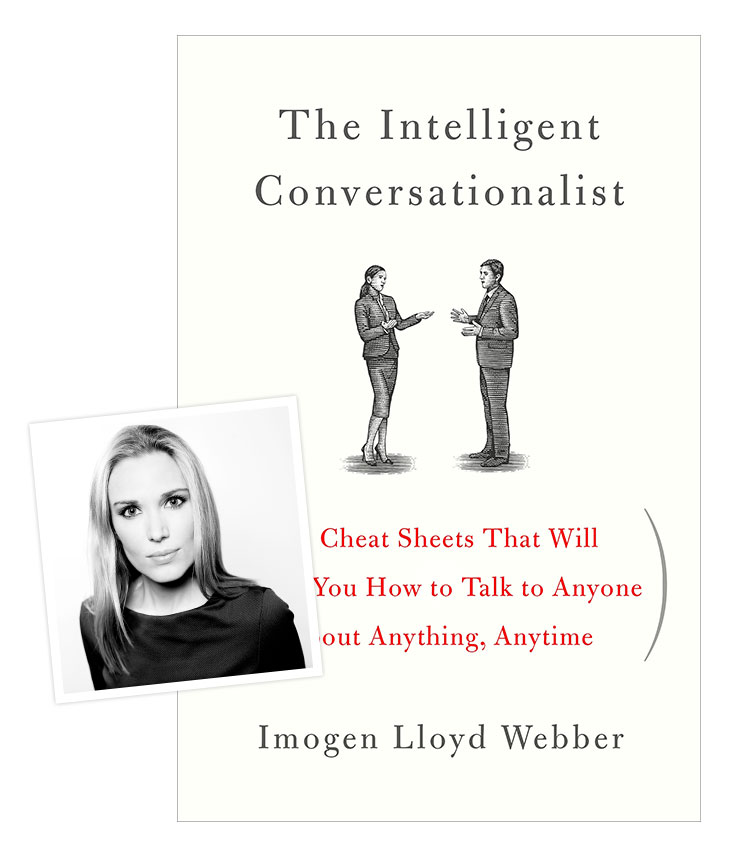 Think you have all the dinner-party essentials down?
The perfect table
,
flowers
,
music
,
food
and drink? Think again. Great company — and the great conversations that result — are key, too. And for all the wallflowers out there who cautiously lean out once the table talk gets heated, here's a confidence booster courtesy of broadcaster and author Imagen Lloyd Webber:
The Intelligent Conversationalist
, her new book on transforming anyone into a witty, bright and well-informed conversationalist. There are 31 cheat sheets, on topics ranging from economics to culture, that — as Lloyd Webber writes in the intro — "will ensure you will be able to talk to anyone about anything at any time; that you will never be short of an opinion, shut out of conversation, or written off as an empty head." In other words, as she puts it later: Swim, don't sink, in conversation.
Read more features from our Entertaining Issues, past and present.