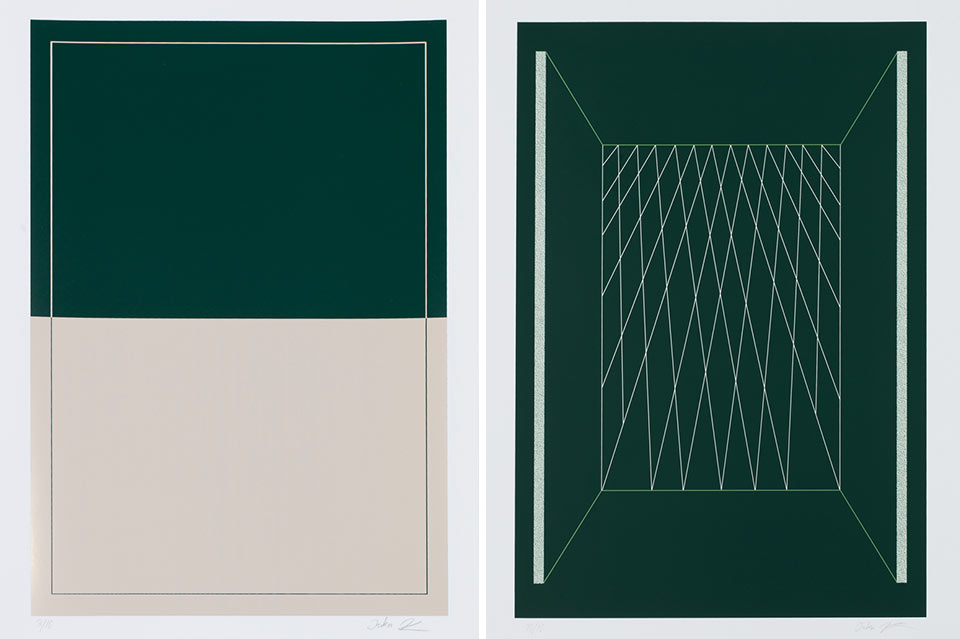 Tory Daily talks to Helsinki graphic artist Inka Järvinen, who's also co-founder of the design agency Tsto. Discover the beauty of her clean, linear style and learn all about the path that took her there in our interview below.
The art/creative bug bit when…
It already bit me in kindergarten. I have loved anything art related from a very young age. I got into printmaking while at university about 15 years ago, while I was still studying fashion design.
My very first art love…
Was a children's book about dots. I remember how I liked the simple graphic shapes and the solid colors. It was something completely different from the usual books that you had as a child.
I'd best describe my signature style as…
Abstract minimalism. I like to play with the idea of how much can be expressed with how little.
And how I came to it…
I was previously working with a dark and detailed collage style. I started longing for something more simple and colorful, because what I was doing didn't feel like me anymore. The switch from that went quite naturally and fast. My background is in graphic design and illustration, so I think it was something that just took its form while working.
I love screen printing because…
It challenges me and, on the other hand, gives me the freedom to work in a certain way. It also fits my working method perfectly: I usually start working on a computer and screen printing takes the image to a next level. I find the contrast that comes from combining new technology and old printing methods really fascinating.
My art/graphic influences include…
Science fiction, architecture and technology.
When I get the artist equivalent of writer's block…
I just work my way through it — there is no other way. I actually just got past the biggest one so far, after coming back from my maternity leave.
As an artist, I could never be without…
Some alone time.
Favorite creatives to follow on Instagram…
I find profiles curating the work of different creatives most interesting, @brutal_architecture, @onderdonxx and @somewhereiwouldliketolive to name a few.
A good work of art should always…
Raise feelings.